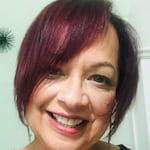 Merrill Burchell
Car Insurance Writer
Merrill Burchell's Info
Merrill Burchell was a car insurance writer for WalletHub. She has spent the last 16 years writing about investing and finance for individuals, businesses and governments throughout the world. After college in New Jersey, she started a career as an architect, before transitioning back to her first love of writing and settling in St. Petersburg, Florida.

Experience

Merrill worked for a major financial firm for 10 years before setting out on her own as a financial marketing consultant. Her focus was on helping companies develop and market effective products to the consumer and business markets. She then changed course slightly to focus on financial editorial journalism, educating consumers directly on trends in the markets, how global political developments evolve and affect the average American investor, and how individuals can make the most of their hard-earned money.

Prior to her financial work, Merrill worked as an architect on major corporate and public projects in New Jersey. She also led her own advertising firm.

Education

Merrill holds a Bachelor degree in English and Communications from Randolph College in Virginia and a Master degree from Princeton University.