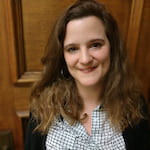 Maria Adams
Credit Cards Moderator
Maria Adams' Info
Maria Adams is a WalletHub credit cards moderator, specializing in credit card FAQs. She has been working in the field of Mass Media, Campaign Management, and Public Relations for over a decade. Her expertise lies in both online and print journalism, web content management, and online community building.

Maria has an MSc in Communication and Media Studies from the University of Edinburgh. During her studies, she examined the Media through the prism of critical theory, philosophy, and political theory.

She is a storyteller, loves playing pen and paper PRGs, and is also a kickboxing enthusiast.