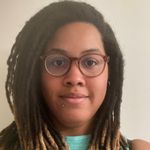 Catherine C Ford's Info
Experience:
Catherine is a car insurance writer at WalletHub. She covers topics ranging from how all the major types of auto insurance coverage work and what the largest car insurance companies offer to roadside assistance options and the insurance claims process. Catherine previously worked as an editor and a writer for different publications.

Education:
Catherine earned her Bachelor's in Fine Arts with a concentration in Creative Writing from Albertus Magnus College in 2017 and minored in Art. While pursuing her education, Catherine worked as a pharmacy technician and a bookseller for Barnes & Noble. She was a member of the Student Justice League, a progressive club for social justice, in her senior year.

Personal:
Catherine was born in New Jersey and currently lives in Colorado. Catherine has loved writing since she was young and continues to work on fantasy and science fiction novels. She loves traveling and trying new restaurants with friends. She also paints, draws, hikes, and roller skates in her free time.
Catherine C Ford's Recommendations
I RECOMMEND