Aaron Noffsinger
Real Estate Agent
To find success in this fast paced market you need a full-time real estate agent with experience in the neighborhoods where you want to buy or sell. With so much information readily available on sites like Zillow & Trulia it can leave you feeling empowered, yet sometimes a little confused. Some of you may even question the need for a real estate agent. However, a realtor with years of experience can partner with you by putting all of this information into perspective and context. It is more than just search engines, photos, and Zestimates. It is all of that plus knowing how to navigate the ins and outs of a contract and advocating and protecting your interests as the client. Aaron loves this process and has over 10 years of intensive dealings helping buyers and sellers complete all types of real estate transactions.

Aaron is the co-owner and broker of Nashville based Revolution Real Estate, founded in 2008. He and his equally experienced and passionate business partner, Tyler Rygmyr, employ a uniquely talented team that caters to your every real estate need as you work with them through the home search or home sale experience and the contract to close process. Aaron loves the city neighborhoods of Nashville but also works with many clients in Williamson, Wilson, & Sumner Counties on a regular basis both with new construction and resale.

In Aaron's occasional time-off, he enjoys spending quality time with his wife Jen, usually outdoors with their rambunctious weimaraner Wyatt. You might spot the 3 of them on an early morning hike at one of the many trails in Warner Park or strolling down the city sidewalks in their 12South neighborhood.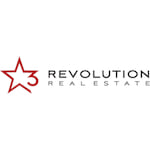 Revolution Real Estate
Aaron Noffsinger's Knowledge
SPECIALTIES