Alice J. Charron
Real Estate Agent
If you have come here, you must be thinking about buying or selling real estate. I understand the importance of picking an agent that is a good fit for you. Real Estate is a large dollar investment and you want to work with someone who will be a good steward of your money. I would like to take this opportunity to tell you my story. I do this so that you can get a feel for who I am and if I am the agent for you.

I am a rare Williamson County native. Both sides of my parents and grandparents grew up in this area. My grandparents, Evelyn and Hill Paschall has a Real Estate Brokerage in downtown Franklin. My mother, Sue Jeter, was an agent for over 30 years. You could say that I grew up in the business.

I attended Battle Ground Academy where I graduated in the top 10 of my class and played on the tennis team. From there I attended Murray State University on a full tennis scholarship. I graduated from college with honors and went to work as a CPA with Ernst and Young in Nashville. I married my high school sweetheart, Andy Charron. After we began our family I made the switch from accounting to the family business of real estate. I became a Realtor in Oct 2001 and sold 24 homes my first year. In Nov 2004, I became the Team Leader of the Keller Williams Green Hills office and grew that market center to be the third most profitable in the Southeast Region. In May 2009, I stepped down from that leadership position to put all of my focus on serving my clients and raising my family.

Andy and I have 3 children who attend Brentwood High and Brentwood Middle. I am involved in the PTO and served as Co Vice President for the 2012-2013 school year and Co-President for the 2013-2014 school year. I love to talk about our schools and am happy to give a parent perspective on any questions you may have if you are new to the area or Williamson County schools.

To me the key to being a successful agent is to treat every transaction as if it is your own. I am fully vested in my clients and helping them achieve their goals. I believe that every day we are all presented with small choices that add up to make us who we are. I like to lay my head down at night knowing that I chose to do what I believe is the right thing to do.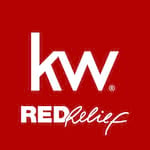 Keller Williams Realty
Alice J. Charron's Knowledge
SPECIALTIES