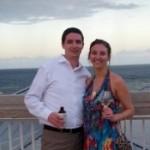 Chad is a true professional in the home lending business. Purchasing a home is one of the largest financial decisions most families make. Choosing Chad for both of our home purchases is one of the best decisions my wife and I have made!

A great mortgage broker needs to provide good communication and listening skills, the ability to explain complex information clearly, excellent customer service skills and honesty. Chad easily exceeds all of these expectations!! I have no doubt in my mind he is easily in the top 1% of the mortgage lending industry.

If you want someone that will lead you and your family start to finish through the home buying process while delivering RESULTS than Chad is who you want to have on your team!!
Comment