Chad Christopher Zawacki
Financial Advisor
Chad believes the relationships he builds with clients can impact their lives for decades. Through multiple economic cycles, significant life cycle events and the ups and downs that can accompany running a business, Chad has been unwavering in his commitment to help clients pursue the goals they have for themselves, their family or for...
show more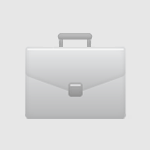 Merrill Lynch, Pierce, Fenner & Smith Incorporated
Chad Christopher Zawacki's Knowledge
SPECIALTIES
Comprehensive Financial Planning
EDUCATION
Bethel College.
CPFA™.
C(k)P®.
CRPC®.
ACCOMPLISHMENTS
Chad Christopher Zawacki Reviews
Review sort