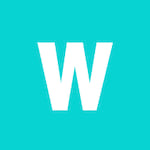 4 Star Rating
editor's review
Travelers Insurance Review
Travelers is rated 4.2/5 by WalletHub's editors, based on customer reviews, sample insurance quotes and ratings from organizations such as J.D. Power and Moody's. Travelers reviews from consumers tend to focus on quick response times and good communication, but there are some complaints about unexpected claims denials, too. Plus, Travelers' NAIC rating is 0.11, which means it has received less complaints than the average car insurance provider, adjusted for size. The company was accredited by the Better Business Bureau (BBB) in 2010.
Travelers Insurance Ratings
Reviews on WalletHub:

2.1

/5
J.D. Power:

4.1

/5
NAIC:

0.11

BBB:

A

S&P:

AA

Moody's:

Aa2

AM Best:

A++
Travelers Car Insurance Review Highlights
Rank — 2nd quartile among major car insurance companies in terms of price, according to WalletHub's research.
Top Discounts — Safe driving (up to 23%), new vehicle (up to 10%), and up to 20% for participating in Travelers' driving monitoring program, IntelliDrive®.
Traditional Coverage Options — Bodily injury liability, property damage liability, uninsured/underinsured motorist, medical payments, personal injury protection, comprehensive and collision.
Extra Coverage Options — Loan/lease coverage, new car replacement coverage and a Responsible Driver Plan, which provides accident forgiveness and minor-violation forgiveness.
Specialty Auto Policies — Rideshare insurance, commercial auto insurance and collector car insurance.
However, an auto policy from Travelers won't be the cheapest you can find as the company's auto premiums come in at 9th place in WalletHub's ranking.
WalletHub's editors collected sample Travelers auto insurance quotes for a mix of driver profiles varying in age and driving history. You can learn more about these sample quotes in the Methodology section of our full Travelers Auto Insurance Review. Below, you can check out some key findings from the review.
Travelers Car Insurance Quotes
| | |
| --- | --- |
| Driver Profile | Average Quote |
| 18-Year-Old | $107 per month |
| 21-Year-Old | $73 per month |
| 45-Year-Old | $53 per month |
| 45-Year-Old with a Speeding Ticket | $82 per month |
| 45-Year-Old with DUI | $110 per month |
| 55-Year-Old | $51 per month |
| 65-Year-Old | $54 per month |
All in all, Travelers auto insurance is a good choice for drivers who prefer to purchase and bundle insurance policies from a company with a well-established history in the industry. The prices are already affordable, and the wide array of extra coverage options and discounts means you can customize your policy to suit your needs.
Travelers Home Insurance Review Highlights
Travelers offers coverage options for homeowners, renters and landlords, along with discounts for bundling multiple policies.
A Travelers homeowners insurance policy covers damage caused to your dwelling, or other structures on your property, by risks such as fire, hail, lightning, wind and vandalism. Homeowners insurance can also cover personal property replacement costs, though there are limits on luxury items like jewelry, designer watches and furs. While damage from water backup or overflow due to plumbing problems is covered by Travelers homeowners insurance, damage from floods, earthquakes and other risks may require additional coverage.
Renters insurance from Travelers protects your furniture and personal possessions against losses such as fire, lightning, windstorms, hail, explosions, smoke and vandalism. A renters policy can also protect your property against vandalism and theft, whether it's damaged or stolen from inside your rental or anywhere else in the world.
Travelers offers landlords protection for their rental properties (generally those with one to four units), as well as any other structures on the property, such as garages and sheds. It also covers the landlord's personal property, like furniture and appliances, kept inside a rental unit. The cost of medical bills, property damage and loss of use after eligible incidents are covered, too.
Overall, homeowners, renters and landlord insurance policies from Travelers are solid options, especially if you're looking to bundle coverage with a car insurance policy.
Bottom Line: Is Travelers a Good Insurance Company?
Yes, Travelers is a good insurance company. In addition to affordable auto insurance for all types of drivers, Travelers also offers coverage options for homeowners, marine vessels, weddings/special events, travel, and small businesses. It has been around for more than 165 years, too, so it must be doing something right.
When it comes to car insurance in particular, Travelers impresses with an extensive list of discounts and strong coverage options. Travelers is also one of the few auto insurance companies that provide accident and violation forgiveness every three years, as well as a policy discount for hybrid vehicles.
Nevertheless, WalletHub's editors give Travelers an overall rating of 4.2/5 because of its good scores in the customer service and claims departments. To learn more, check out WalletHub's complete Travelers Insurance Review. You can also read some of the reviews from fellow consumers below.
Product:
Travelers Insurance Car Insurance
Comment