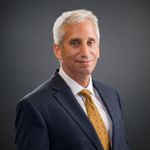 David Saul Eisen
Financial Advisor
David Eisen is Institutional Consulting Director at Graystone Consulting | Morgan Stanley. Eisen is based out of Conshohocken, PA. He has successfully completed the Series 7, 31, 63, 65 and SIE - Securities Industry Essentials Examination.
Morgan Stanley Smith Barney LLC
David Saul Eisen's Knowledge
EDUCATION
Graduated with an MBA from the University of Pennsylvania, Wharton School with a major in Finance.
Bachelor of Science in Chemical Engineering from the Massachusetts Institute of Technology.
Certified Investment Management Analyst from the Investment Management Consulting Association's Accreditation Program.
ACCOMPLISHMENTS
1 Organization Member of the Graystone Advisory Board.
David Saul Eisen Reviews
Review sort