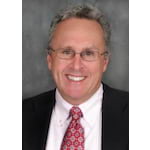 Joe Hach
Real Estate Agent
My first experience in the real estate industry occurred in 1982, while still attending the University of Tennessee, I along with a fraternity brother purchased two investment properties in Knoxville and developed them for the 1982 World's Fair. Although the experience of remodeling and selling the properties was rewarding and successful, my professional path in real estate took a detour after graduating in 1982 with a Bachelor's of Science in Business.

Immediately after graduating from the University of Tennessee, I formed an event management firm in Nashville. In 1984, at the request of a corporate client, I opened Hachland Hill Vineyard Corporate Retreat. The retreat continues to be a huge success today.
After almost 20 years of success in the hospitality industry, I went back to the real estate industry joining Keller Williams Realty in 2002. As a fourth-generation Nashville native, I was able to use my knowledge of the area, along with a vast network of business contacts, to become one of the most successful real estate agents in Nashville. I am consistently in the top 2 percent for sales amongst all agents in the Middle Tennessee area.

Married in 1990, My wife and I have three children. Joseph, the oldest, graduated from Montgomery Bell Academy in 2009, where he played football and lacrosse. He is a junior at Vanderbilt University. My second child, Carter, is a senior at Montgomery Bell Academy. Like his older brother, Carter has been a member of the football team, and is currently a three year starter on the varsity wrestling team. Liza, the youngest child, is a sophomore at Harpeth Hall, where she is a member of the swim team. She also swims year-around for the Nashville Aquatic Club, and for the Hillwood Country Club in the summer.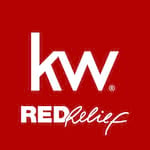 Keller Williams Realty
Joe Hach's Knowledge
SPECIALTIES