Jonathan Christopher Brass
Financial Advisor
Jonathan Brass is a Senior Vice President and Wealth Management Advisor with BSK Wealth Management at Merrill. Jonathan provides tailored advice and guidance to individuals, couples, and families, helping them streamline and coordinate multiple aspects of their financial lives. Deeply knowledgeable about investments, he begins each relationship by determining a client's goals, risk tolerance,...
show more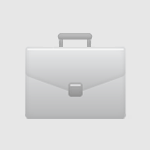 Merrill Lynch, Pierce, Fenner & Smith Incorporated
Jonathan Christopher Brass' Knowledge
SPECIALTIES
Comprehensive Financial Planning
EDUCATION
B.A. in Finance from the University of St. Thomas.
M.B.A. from the University of Notre Dame. Jonathan.
Chartered Retirement Planning Counselor.
Certified Plan Fiduciary Advisor.
ACCOMPLISHMENTS
Jonathan Christopher Brass Reviews
Review sort