Mary M. Mc Dougall
Financial Advisor
Mary M. Mc Dougall is licensed as a financial advisor and is based out of St. Paul, MN. Dougall works for Merrill Lynch Wealth Management and has successfully completed the Series 5, 7, 63, 65, and SIE - Securities Industry Essentials Examination.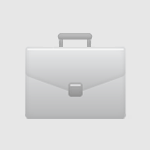 Merrill Lynch, Pierce, Fenner & Smith Incorporated
Mary M. Mc Dougall's Knowledge
SPECIALTIES
Comprehensive Financial Planning
EDUCATION
University of Minnesota.
CRPC.
CIMA.
ACCOMPLISHMENTS
Mary M. Mc Dougall Reviews
Review sort