Michael Scott Smith
Financial Advisor
Michael Smith joined Merrill Lynch Wealth Management in September of 2016. Prior to that, he was at Morgan Stanley for 14 years as a Financial Advisor and Portfolio Manager. Michael prefers fee-based discretionary portfolio management to help meet the financial goals of his clients. He has clients in many states, but especially Arizona, California,...
show more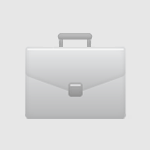 Merrill Lynch, Pierce, Fenner & Smith Incorporated
Michael Scott Smith's Knowledge
SPECIALTIES
Comprehensive Financial Planning
EDUCATION
Graduated from the American Graduate School of International Management.
Thunderbird in 1995 with a Master of International Management.
B.A. with honors in Business Administration & Management and Accounting & Finance from Oxford Brookes University in Oxford, England.
Certified Investment Management Analyst®.
ACCOMPLISHMENTS
Michael Scott Smith Reviews
Review sort