Paul Tim Kyne
Real Estate Agent
Tim Kyne is an energetic, business-savvy professional that is driven and passionate about his work and being of service to his clients... With over 20 years of high-ticket sales under his belt, Tim came to us from selling and importing Antique Oriental carpets. Prior to that he spent 13 years in the music industry.

The son of a Brooklyn-born Father and Indonesian-born Mother, Tim grew up in a 200 year old historic log home outside of Pittsburgh, PA. Tim became a quick study in architecture, renovations and building materials, as well as developing an appreciation for unique properties. It naturally followed that Historic Homes, construction, renovations and buying and selling Real Estate was where he ended up.

Tim brings his acumen and integrity along with his openness, honesty and straightforward approach to every deal... Tim truly listens to the client's needs and exhibits the flexibility and communication skills that have made him a success. If you want a relationship with an advisor and consultant as opposed to a salesman, then Tim Kyne provides the discretion and expertise you expect...

In his first year selling Real Estate, Tim was awarded a bronze medal by Keller Williams International for productivity. He quickly began teaching new agents, and in 2005 was asked to speak on a panel at the KW International convention in Las Vegas. Tim was instrumental in masterminding Keller Williams' new agent course curriculum for International distribution and is quoted throughout.

2006 won Tim a Gold Medal from the Greater Nashville Association of Realtors for productivity. 2007 he won a Platinum Award from GNAR for productivity. 2010 saw Tim winning Top Individual Agent for Keller Williams Nashville and coming in 28th for the entire SE region. 2011 and 2012 saw record-setting sales for Tim & his group in the SE region, which have continued to this day. The Team has consistently been ranking in the Top 10 for the whole Southeast region these last few months... Tim and his team now focus on increased client-relations and specialized services for greater rapport and customer satisfaction, and ultimately "being of service." Tim spends his free time (what little there is) traveling and playing Polo with the Nashville Polo Club.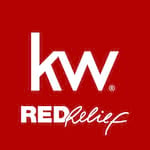 Keller Williams Realty
Paul Tim Kyne's Knowledge
SPECIALTIES