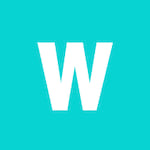 5 Star Rating
editor's review
2023 LightStream Review
LightStream excellent personal loans, combining the ability to borrow large amounts for long periods of time with remarkably low minimum interest rates, no fees and fast approval. More specifically, you can borrow anywhere from $5,000 - $100,000 with LightStream. Plus, the payoff periods can be anywhere from 24 - 84 months. You'll be hard-pressed to find bigger personal loans or longer repayment timelines elsewhere.
In addition, LightStream keeps the costs low. Their APRs range from 7.99% - 25.99%. Most other personal loan providers don't offer APRs lower than 7% and often charge up to 36%, so LightStream is very cheap by comparison. Plus, LightStream has a $0 origination fee and a $0 late fee.
LightStream, a WalletHub partner, is the online lending division of Truist Bank (formerly SunTrust Bank, before its merger with BB&T). LightStream offers personal loans to people anywhere in the U.S.
LightStream Review Highlights:
LightStream rates:

7.99% - 25.99%

Loan sizes:

$5,000 - $100,000

Payoff periods:

24 - 84 months

Co-applicants: Allowed
LightStream credit score requirement: 660+, reportedly
Additional requirements: You'll need to be a U.S. citizen or permanent resident with a Social Security number.
Approval and funding: You could get approved and funded the same day you apply, and it typically won't take more than 2 business days. That's extremely quick for a personal loan.
LightStream customer service rating. LightStream's parent bank Truist has an A+ from the BBB. LightStream has an average user rating of

2.7

/5 on WalletHub.
"Rate Beat Program": LightStream will offer an APR 0.1 percentage point below what you're approved for by a competitor. Terms apply.
Pre-qualification: LightStream does not allow potential applicants to pre-qualify. But they do provide a calculator on their website to help you estimate what rates you might qualify for.
Overall, personal loans can't get much better than what LightStream offers – low costs, large loans and quick funding. As long as you have a credit score of at least 660, you should definitely have LightStream on the list of lenders you're considering. Below, you can see how WalletHub rates LightStream in our three major categories: Terms, Requirements & Application, and Reviews & Transparency.
LightStream Ratings by Category:
| Category | Editor's Rating |
| --- | --- |
| Terms | 4.6/5 |
| Requirements & Application | 3/5 |
| Reviews & Transparency | 4/5 |
| Overall Score | 11.6/15 |
These scores reflect how close a loan offer is to WalletHub's definition of a 5-star loan. For more information, please read WalletHub's full methodology.
Comment