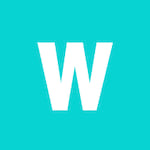 2 Star Rating
editor's review
Oportun Loans Review
Oportun Loans Review Oportun doesn't require applicants to have any credit score for approval, and they offer loans to people who have bad credit. However, Oportun's loans are quite costly. Though the company does not disclose overall APR or fee ranges, they do disclose an APR cap of 36%.
Oportun only services 12 states, and they only offer small loans of $300 to $10,000. The company is a better option than payday lenders, but doesn't stack up very well against many competing personal loan providers.
Oportun Loans Review Highlights
APRs: 36.0% maximum
Origination fee: Varies by state
Late fee: Varies by state and how late you are
Funding time: 1 - 2 business days
Loan sizes: $300 - $10,000
Payoff periods: 6 - 46 months
Requirements: 18+ years old; U.S. citizen, permanent resident or immigration visa holder; SSN or ITIN
States Oportun services: AZ, CA, FL, ID, IL, MO, NJ, NM, NV, TX, UT and WI
Reputation: Oportun has an A+ rating from the Better Business Bureau and has an average user score of 4.3/5.
Co-signers: Allowed
Oportun loans are only a worthwhile option for people with bad credit. And if you're in that boat, still make sure to take a thorough look at the company before applying. Below, you can see how WalletHub rates Oportun loans in our three major categories: Terms, Requirements & Application, and Reviews & Transparency.
Oportun Loan Ratings by Category
| | |
| --- | --- |
| Category | Editor's Rating |
| Terms | 1.5/5 |
| Requirements & Application | 4.8/5 |
| Reviews & Transparency | 2.8/5 |
| Overall Score | 2.4/5 |
These scores reflects how close a loan offer is to WalletHub's definition of a 5-star loan. For more information, please read WalletHub's full methodology.
Product:
Oportun Personal Loans
Comment