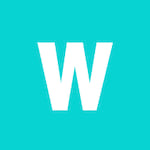 4 Star Rating
editor's review
Prosper Review
Prosper will lend anywhere from $2,000 to $40,000, to be repaid over a period of either 36 or 60 months. Plus, it's not especially difficult to get a personal loan from Prosper. The minimum credit score required is 640, which is right at the start of their fair credit range and below the average American's credit score. Prosper's score requirement is also 20 points lower than what many other major lenders ask for.
Loans from Prosper, a WalletHub partner, have a good minimum APR at 7.95%. But Prosper's maximum APR is 35.99%, which is fairly high. So Prosper is best for people with excellent credit, who will be able to secure rates on the low end of the spectrum. At the same time, people with excellent credit can also find deals that are a bit better elsewhere. Prosper charges an origination fee of 2.41% to 5% of the loan amount. There are other lenders that offer both lower APRs and no origination fees.
Prosper Review Highlights
Prosper interest rates:

6.95% - 35.99%

Origination fee: 2.41% to 5%
Loan sizes: $2,000 to $40,000
Loan lengths: 36 or 60 months
Late fee: $15 or 5% of the payment amount, whichever is greater
Approval/funding timeline: It takes up to 7 business days to get approved, and 1 to 3 business days to get the loan funded after that.
Prosper credit score requirement: 640+
Other approval requirements: Applicants should be 18+ years old and a U.S. citizen or permanent resident. They should also have a Social Security number.
Pre-qualification: You can pre-qualify for a personal loan with Prosper, but you'll have to create an account on their website first.
Joint applications: Available
Trustworthiness: Prosper has an A+ rating from the Better Business Bureau, and around 50 customers have complained to the Consumer Financial Protection Bureau.
Prosper offers average terms but can't compete with the best offers on the market. Despite this, Prosper has built a large customer base. The company had nearly 950,000 borrowers and loaned $15 billion between 2005 and 2019. Below, you can see how WalletHub rates these loans in our three major categories: Terms, Requirements & Application, and Reviews & Transparency.
Prosper Ratings by Category
Terms: 3.5 / 5
Requirements & Application: 4 / 5
Reviews & Transparency: 3.8 / 5
Overall Score: 3.7 / 5
These scores reflects how close a loan offer is to WalletHub's definition of a 5-star loan. For more information, please read WalletHub's full methodology.
Comment