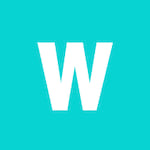 editor's review
Upgrade Loan Review
Upgrade is an online personal loan provider that offers loans ranging from $1,000 to $35,000, to be repaid in either 36 or 60 months. The biggest benefit of a loan from Upgrade is that it should be a lot easier to get than a loan from many competitors. The typical personal loan provider asks for a credit score of around 660, but Upgrade's minimum credit score is reportedly just 620. That's 20 points below the beginning of the fair credit range.
Upgrade's APRs start at 7.99% and go as high as 35.97%. Considering that several other lenders offer rates as low as 6%, Upgrade certainly is not the most attractive choice for people with excellent credit.
Upgrade also has an origination fee of 2.9% to 8% of the loan amount that's built into the APR range. So you won't be charged a fee upfront or have it deducted from the loan amount you receive. Instead, you'll pay it off over the life of the loan as part of the APR.
There are several more key details you'll need to know about Upgrade personal loans before applying, too.
Upgrade Personal Loan Review Highlights
APR: 7.99% to 35.97%
Loan amounts: $1,000 to $35,000
Origination fee: 2.9% to 8%
Lending period: 36 or 60 months
Joint applications: Allowed
Credit score requirement: 620
Other Upgrade loan requirements: Social Security number or passport; U.S. citizenship, permanent residency or immigration visa; 18+ years old.
Processing time: It takes 1 to 2 business days to get an approval decision from Upgrade. Then, it takes an additional 1 to 4 business days to receive the loan afterward.
Late fee: There is a $10 late fee, but Upgrade gives borrowers a 15-day grace period before charging it.
Customer satisfaction: Very few customers have filed complaints against Upgrade with the Consumer Financial Protection Bureau, and Upgrade has an A+ rating from the Better Business Bureau.
Upgrade's low credit score requirement is a big plus, but their origination fees and higher-than-average APRs make their loans fairly average overall. Below, you can see how WalletHub rates Upgrade personal loans in three key categories: Terms, Requirements & Application, and Reviews & Transparency.
Upgrade Loan Ratings by Category
Terms: 3.3 / 5
Requirements & Application: 4.5 / 5
Reviews & Transparency: 3.5 / 5
Overall Score: 3.6 / 5
If you're interested in applying, you can check for pre-qualification on Upgrade's website. You may also want to use WalletHub's free pre-qualification tool to check your pre-qualification status with multiple personal loan providers.
Product:
Upgrade Personal Loans
Comment