Stephen Kelly Porter
Financial Advisor
Stephen K. Porter is the founder and senior partner of the Porter Group. He has been in the financial services industry for over 43 years, joining Merrill Lynch Wealth Management in 1977. Steve works to help individuals solve complex financial problems to achieve lifetime goals. The majority of his efforts are with retired and...
show more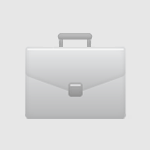 Merrill Lynch, Pierce, Fenner & Smith Incorporated
Stephen Kelly Porter's Knowledge
SPECIALTIES
Comprehensive Financial Planning
EDUCATION
Bachelor of Arts with honors, double majoring in Business Administration and Economics from St. Mary's University in Winona, Minnesota.
ACCOMPLISHMENTS
Stephen Kelly Porter Reviews
Review sort