Thomas Edward Merkel
Financial Advisor
Tom has been with Merrill Lynch Wealth Management since 1994. He earned his Certified Investment Management Analyst® (CIMA®) accreditation, administered by the Investments & Wealth Institute™ (The Institute). Tom focuses on liquidity events for high net worth individuals and stable asset management strategies, and is certified as a Portfolio Manager through the firm's Investment...
show more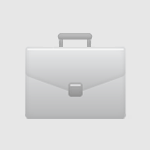 Merrill Lynch, Pierce, Fenner & Smith Incorporated
Thomas Edward Merkel's Knowledge
SPECIALTIES
Comprehensive Financial Planning
ACCOMPLISHMENTS
1 Organization University of North Carolina.
Thomas Edward Merkel Reviews
Review sort