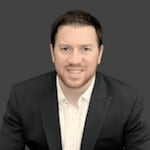 Timothy John Baker
Financial Advisor
Timothy Baker, CFP® founded WealthShape in 2015 after spending over a decade traveling across the United States, helping investors from all walks of life to understand the benefits of disciplined investing, the importance of planning, and above all, the significance of focusing on the things they control to improve the quality of life.

At various points in my career I've worked as an advisor, consultant, portfolio manager, and vice president for institutional money management firms with billions of dollars in assets under management. It's these experiences that brought about the vision for WealthShape. Investors deserve access to the combination of high quality advice and institutional grade investment solutions that are backed by financial science, not speculation. WealthShape delivers these services while upholding the highest fiduciary responsibility in the industry.

Tim holds a MBA with a concentration in Finance and is a CERTIFIED FINANCIAL PLANNER™ professional.
Timothy John Baker's Knowledge
SPECIALTIES
Comprehensive Financial Planning
Timothy John Baker Reviews