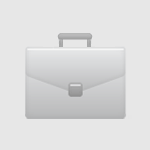 James Tracy Stines
Financial Advisor
James Tracy Stines has 35 years of investment industry experience. He grew up in Blowing Rock, NC and graduated from Watauga High. He began his career with Merrill Lynch in 1986. Tracy is married to Erica, who is from San Diego, CA. They met while working at Prudential Securities. Outside of the office, Tracy...
show more
Morgan Stanley Smith Barney LLC
James Tracy Stines' Knowledge
SPECIALTIES
Comprehensive Financial Planning
EDUCATION
BA in Economics from Wake Forest University.
ACCOMPLISHMENTS
James Tracy Stines Reviews
Review sort