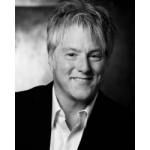 Walter Todd Bradley
Real Estate Agent
Todd Bradley – Multi-Million Dollar Producer and the Creator of "The Music City Life", is a Vibrant, Passionate and Energetic Force, just like the place he calls home Music City, Nashville, TN. A celebrated real estate professional at Parks (winner of the prestigious Horizon Award in 2014/member of the International Sterling Society and International Diamond Society) and entrepreneur, Todd is one of Music City's most valuable players!For over 25 years, Todd had a successful life in the music and entertainment business. "I really consider myself a survivor", he says laughing!! From singer/songwriter/producer to tour managing major label acts, he has truly done, and seen, it all!

During his years on the road, Todd was fortunate to travel and experience many parts of the world. Though his travels were always exciting, something was missing until he finally made his home in Nashville. They say that home is where the heart is and for Todd, that statement never rang more true than now. Having lived in Nashville for many years Todd now makes his home Rutherford County, with his amazing wife , beautiful daughter Emma and son Nicholas. Those dramatic life changes prompted him to make the transition from "The Biz" to real estate. And his love for Nashville made it a natural fit.

Todd maintains his vast connections and has selected dealings in the music scene, but it was finding exactly the right home for his family to build their memories that gave Todd the inspiration to move into real estate and help other people find their peace and happiness. Todd's ability to connect with a wide rage of clientele is only matched by his understanding of the specialized needs of his clients. Todd has the passion and experience to help you find your perfect bliss. People, Places and Things… Welcome To The Music City Life!

Through my work in the music business, I have written and negotiated a multitude of contracts. My understanding of how to write a contract, or scrutinize the fine print, is extensive... I will take care of you...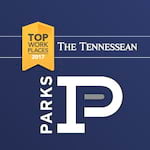 Parks
Walter Todd Bradley's Knowledge
SPECIALTIES
Walter Todd Bradley Reviews