Wendy Claire Monday
Real Estate Agent
With over 20 years as a Nashville resident and more than 10 years as a licensed REALTOR®, Wendy Monday is an expert in the local real estate market.
Wendy is consistenly one of the top selling agents at PARKS, the #1 selling real estate company in Middle Tennessee.
She has a reputation for providing...
show more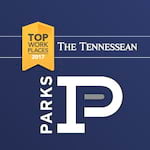 Parks
Wendy Claire Monday's Knowledge
SPECIALTIES
Wendy Claire Monday Reviews
Review sort