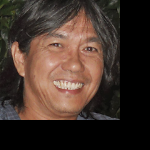 I have been a member of Wescom Federal Credit Union for more than 15 years now and my experience with them was an excellent one.

2 years ago a well mannered lady from Wescom Credit Union called me and asked me If I ever purchased any gasoline somewhere in Ontario, California, I quickly responded to her that I have not been in Ontario, California for years.

I immediately asked the lady about the reason for her early telephone call, she quickly responded that there was a fraud alert on my debit card. I immediately reached into my wallet and look for my debit card, and it was sure enough my debit card was missing. I confirmed with her that I would never purchase a $500 dollars worth of gasoline because my car could only take less than 13 on full tank.

The Wescom Credit Union customer service told me that I don't have to worry about the charges and they will take care of it. They closed my account and opened me a new one in that very same day. Five days later, they replaced all of the money and deposited it on my new checking account.

I honestly believe that Wescom Credit Union always gives a five star rating on customer service. Not many banks will take extra precautionary steps in protecting their customers like what Wescom Credit Union did to me.
Product:
Wescom Credit Union Checking
Comment