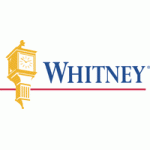 Whitney National Bank
We're sorry, but Whitney National Bank may no longer accept new customers, may have merged with another company, or may be out of business. Below is the latest information we have about Whitney National Bank, which may be outdated.
Throughout our history, we have worked to build long-term relationships with our customers. Over the years, many businesses began life as Whitney customers. They have flourished, and many third and fourth generation family managed businesses still bank at the Whitney. Many families also have banked at the Whitney for generations. Through good times and...
show more
Whitney National Bank Reviews
Review sort
Whitney National Bank Offers
Whitney National Bank Q&A
Most Popular
Questions sort