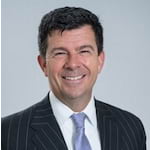 William Joseph Moran Jr.
Financial Advisor
William Moran is a Senior Vice President; Senior Financial Advisor at Merrill Lynch Wealth Management. His practice is focused on providing an exceptional service experience to clients, while employing an array of strategies and wealth-planning structures appropriate for his clients' needs. Mr. Moran is the Director of Merrill's nationwide LGBT Financial Services Team. Bill... show more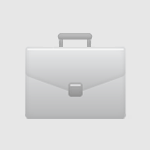 Merrill Lynch, Pierce, Fenner & Smith Incorporated
William Joseph Moran Jr.'s Knowledge
SPECIALTIES
EDUCATION
Graduated with honors from Hiram College in Ohio.
CRPC
ACCOMPLISHMENTS
4 Awards
Alumni Achievement Award in 2016.
The Hiram College Executive Board.
Honorable Mention in the 2007 Merrill Leadership & Inclusion Diversity Award program.
Bank of America's Global Diversity and Inclusion award.
Business Leadership Award from the Capital Area Gay & Lesbian Chamber of Commerce.
William Joseph Moran Jr. Reviews
Review sort