Please find below 11,374 real estate agents. Use the filters to refine or expand your real estate agent search.
Updating
Real Estate Agents
From setting expectations to communication to negotiating on your behalf, Erik Raftery takes integrity and professionalism very seriously. Hiring the right real estate agent is all about finding a professional you respect and trust who will help you achieve your goals. By helping and guiding you, being your trusted real estate advisor, throughout the Real Estate process of a difficult transaction.…show more
Specialties:
Buyer's Agent
'
Listing Agent
'
Relocation
'
Property Management
'
Consulting
2 Mount Royal Ave,, Marlborough, MA 01752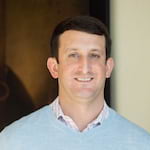 An annual multi-million dollar top producer, Jeremy Jeter has been a Realtor since 2005. Whether clients are buying or selling a property in Nashville, Jeremy believes in a hands-on approach throughout the entire transaction making for a smooth and seamless experience from start to finish. As a former partner of a registered financial advisory firm, Jeremy understands how important real estate can be in the full financial picture of his clients. Jeremy prides himself on his in-depth market knowledge of Nashville neighborhoods and is consistently in tune with the latest news and announcements in Music City. Ask any of his previous clients and they will tell you Jeremy is the Realtor that you end up calling a friend. A graduate of the University of Tennessee - Knoxville, where he majored in Finance with a concentration in Real Estate, Jeremy currently resides in the Historic Cherokee Park neighborhood. He lives with his wife Lauren, son Harrison, and their dog Gucci.…show more
Specialties:
Buyer's Agent
'
Listing Agent
'
Relocation
'
Consulting
20 Burton Hills Blvd., Suite 450, Nashville, TN 37215
Contact Myesha Molenda, the Queen of Sales Agent, if you are in the process of buying, selling or renting a property. Get the help finding the right home, pricing and selling a home, contracts, negotiations and more. Proudly serving Southeast Texas and surrounding areas at Kryptonite Builder's, and Orange Community Offender Education Program. Family Oriented and Business minded treating you as Royalty.…show more
Specialties:
Buyer's Agent
'
Listing Agent
'
Foreclosure
'
Property Management
'
Consulting
2170 Buckthorne Pl #100, Spring, TX 77380
Whether you are buying or selling a home, I can help! I am licensed in both Virginia and Maryland and know the area well. I'd love to have the opportunity to speak with you about your real estate needs and how I can go to work for you.…show more
Specialties:
Buyer's Agent
'
Listing Agent
'
Property Management
'
Consulting
1166 Maryland Rt 3 South, Gambrills, MD 21054
With over 15 years of experience in the industry, Tracey McCallum exudes integrity, energy, hard work, and creative service in every detail of each real estate transaction. Having lived up and down the East Coast and as a resident of Maryland for more than 25 years, she is very knowledgeable of the area and its surroundings. Ms. McCallum specializes in investment properties, foreclosures, short sales, and bank owned real estate. She handles every aspect of a real estate transaction with the utmost professionalism and strives to provide the best customer service possible. She represents either buyers or sellers and knows what it takes to achieve the best possible results in the shortest period of time – no matter what the price range. Ms. McCallum has received numerous awards in her career thus far, including Top Listing Awards, Top Sales Awards, Customer Service Awards, Bronze, Silver and Gold Team Awards, and is recognized as a Power Agent. She joined W. F. Chesley Real Estate in February 2010 and has partnered with the company on investment properties, as well as overseeing construction management on these properties. Ms. McCallum received a B.S. in Business from the University of Maryland.…show more
Specialties:
Buyer's Agent
'
Listing Agent
1641 State Route 3 North, Suite 202, Crofton, MD 21114
Prior to becoming a Realtor, Phyllis LaLonde spent 36 years in sales and marketing, 29 of which were spent working for Xerox. She has 28 years experience buying and selling real estate for her family and clients and is passionate about making each real estate transaction as seamless and positive as possible for you in the San Antonio and surrounding areas.…show more
Specialties:
Buyer's Agent
'
Listing Agent
'
Relocation
32255 IH 10 West Ste E, Boerne, TX 78006
A native Nashvillian, Daniel is a serial entrepreneur and out of the box thinker. While studying finance at University of Tennessee, he started his own BBQ company: Moose Creek Pepper Sauce. This venture paved the way for the success that was to come. Post college, Daniel moved on from his BBQ company to pursue a career in mortgage banking and real estate. Mentored by his father, Dan Askew, with over 35 years of experience, he worked for Bank of America and Regions Bank as a mortgage loan originator. After 4 years in the banking industry, he decided to work in residential real estate sales so he could spend more time impacting clients and building an investment portfolio. In his first year as a Realtor®, Daniel won awards as Weichert's National Rookie of the Year, The Andrews Group Rookie of the Year, and became an Executive Club Member qualifying with multi-million dollar sales . During his third year as a Realtor, Daniel joined the business minded world of Keller Williams. It became immediately clear that KW was going to help Daniel achieve his goals of starting a company so he jumped right in. Within the first 6-months at Keller Williams, Daniel formed Nashville Real Estate Services, LLC. and grew it to 10+ employees with $15 million in sales in the first twelve months placing the organization into the top 5% of all Realtors® across the country. Through his innovation, Daniel rebranded his company to Living TN in order to connect with a much larger vision, which became a top 25 real estate team in the state of Tennessee in 2016. The team is also ranked in the top .2% of the 160,000 Keller Williams agents worldwide. Living TN's success can be credited to Daniel's specific CEO style. His ability to turn ideas into a tangible strategy allow for the team to learn and grow at a rapid pace. The passion he has for others pushes each Living TN member to be the best they can be. These traits are the backbone of the Living TN culture. Simply put, Daniel loves to have fun. Traveling is a big part of his life, as he's experienced: hang gliding in Switzerland, fly fishing in Montana, skiing a double black in Wyoming, scuba diving the Great Barrier Reef off the coast of Belize, learning to surf in Costa Rica, riding a catamaran in the Caribbean, and his personal favorite – proposing to his wife Rachel at the top of Jungfrau the tallest mountain in Europe. When he's not traveling across the world, you can find Daniel hard at work expanding his company or riding around town on his Vespa. He is also an avid boater, Tennessee vols fan, fantasy football player, BBQ lover, and proud dog owner. Daniel is happily married to his wife Rachel and loves his two dogs, Smoky and Delilah. He will also be welcoming his first child, Charlie, in 2017!…show more
Specialties:
Buyer's Agent
'
Listing Agent
'
Relocation
30 Burton Hills Blvd Suite 400, Nashville, TN 37215
We can't count the number of times a day that AP asks one of us, "Anything else?" We certainly can't accuse him of not being thorough! He is passionate about perfecting our website, staying on top of social media trends, and most importantly about his clients. Allen got into real estate initially as an investor. Eventually, he started helping his friends buy and sell real estate and worked to get his license. Since then, he has won too many awards to list (but if you're curious, click here) for being a top agent, closing record numbers of transactions, and having a top real estate team: Nashville on the Move of Benchmark Realty.…show more
Specialties:
Buyer's Agent
'
Listing Agent
'
Relocation
'
Property Management
2500 21st Avenue South, Nashville, TN 37212
Isaac Ofier is a real estate agent, employed by Empire Home Sales and is based out of Kew Gardens, NY.
Specialties:
Buyer's Agent
'
Listing Agent
12420 Metropolitan Avenue, Kew Gardens, NY 11415