Please find below 837 real estate agents. Use the filters to refine or expand your real estate agent search.
Updating
Real Estate Agents
Vincent is an award winning Realtor born and raised in Connecticut. For nearly three decades, Diana has been successfully selling Real Estate throughout the state. Growing up in Manchester and being raised in a large family Diana understands the hopes, dreams, sacrifices, and economic realities families face when it comes to the purchase or sale of a home. Real Estate has always been a passion for Diana. For him the opportunity to maximize a family's home value and obtain the American Dream is most rewarding. Diana is a leader in the Real Estate industry because he is a student of the market; constantly studying and reviewing trends that will allow him to properly forecast what will help a buyer and seller make the best decisions for their future. Achievements: - Chairman's Elite Club; - #1 Sales Associate Closed Units Office; - #1 Listing Associate Office; - #2 Producing Associate Company Wide. Professional Association: - National Association of Realtors; - Connecticut Association of Realtors; - CHFA Advisory Committee; - RPAC Committee; - Connecticut River Valley Chamber of Commerce; - Saint Francis Curtis D Robinson Foundation; - Tri-County Alliance Member. Education: - Southern Connecticut State University - Business Economics.…show more
Specialties:
Buyer's Agent
'
Listing Agent
'
Relocation
'
Landlord
'
Property Management
'
Short-Sale
218 New London Tpke., Glastonbury, CT 06033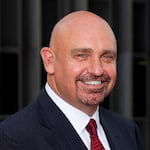 Nashville Realtor, Gary Ashton started in his career in real estate sales in 2001, and quickly became part of the top 1% of Realtors in the country. His team have also became the number 1 real estate team with RE/MAX Advantage, which consists of more than 50 Nashville Realtors. Since 2001, Gary has focused his attention on gaining a strong internet presence, and on refining his sales and marketing process to generate enough leads to keep more than 70 full-time buyer's agents happy. In March 2015 it was announced at the annual RE/MAX convention in Las Vegas that Gary's team was the number 5 RE/MAX team in the world as well as being number 3 in the USA. In Tennessee, Gary's team is the number one team out of all real estate companies, including RE/MAX, Keller Williams, Bob Parks, Crye Leike and many more. At this time he was part of RE/MAX Elite but in September of 2015 Gary was presented with an opportunity he could not refuse and he decided to start RE/MAX Advantage along with co owners Debra Beagle and Jonny Lee.…show more
Specialties:
Buyer's Agent
'
Listing Agent
'
Relocation
'
Landlord
'
Property Management
'
Consulting
210 12th Ave South, Suite 201, Nashville, TN 37203
Phillip Zambrano is licensed as a real estate agent, employed by 2427 Properties, and is based out of San Antonio, TX.
Specialties:
Buyer's Agent
'
Listing Agent
'
Landlord
'
Property Management
'
Consulting
8111 Mainland Suite 104-414, San Antonio, TX 78240
Delight and Nicole Sittman are wellversed agents in Southern California. While the majority of their business is conducted throughout Orange and LA county, they frequently oblidge to clients requiring assistance in various surrounding counties. Their nitche communities are throughout Long Beach, Lakewood, Cypress, Los Alamitos, Huntington Beach, Anaheim, La Palma, Buena Park, Garden Grove, Westminster, and Seal Beach. Delight and Nicole Sittman have been ranked as top selling agents in Cypress and are named condo experts as they've sold more condos than 95% of agents. Nicole, a recent graduate of UCSB and UPENN has worked in, and grown up around the industry, is now entering her second year as a full time licensed agent and partner.…show more
Specialties:
Buyer's Agent
'
Listing Agent
'
Landlord
'
Property Management
5925 Ball Road, Cypress, CA 90630
Alan Daniels, joined The Daniels Team in 2005 and brought cutting edge technology and a Bachelors Degree in Construction Management from Colorado State University adding to a team that already showcased top notch customer service and real estate experience. Since then The Daniels Team has blossomed into one of the top teams in the Pikes Peak Region.…show more
Specialties:
Buyer's Agent
'
Listing Agent
'
Relocation
'
Foreclosure
'
Landlord
9362 Grand Cordera Pkwy., Suite 100, Colorado Springs, CO 80924
As an agent who's an expert in this local area, I bring a wealth of knowledge and expertise about buying and selling real estate here. It's not the same everywhere, so you need someone you can trust for up-to-date information. I am eager to serve you. Here are some of the things I can do for you: Find Your Next Home: You need someone who knows this area inside and out! I can work with you to find the right home at the right price for you, including all the neighborhood amenities that matter - not to mention the essential criteria you have for your ideal home. Sell a Home: When it's time to move, you need someone who will advertise your home, show to prospective buyers, negotiate the purchase contract, arrange financing, oversee the inspections, handle all necessary paperwork and supervise the closing. I can take care of everything you need, from start to close. Consult on Home Selling Tactics: Oftentimes buyers don't visualize living in your home the way you do. I can make your home attractive to its ideal audience - which can help you get top dollar. Things like staging the home, making repairs or minor improvements, or even simply painting the walls can be the difference between a home resting on the market and one that's sold fast.…show more
Specialties:
Buyer's Agent
'
Listing Agent
'
Foreclosure
'
Landlord
'
Property Management
310 NW Englewood Road, Suite 200, Kansas City, MO 64118
A seasoned professional, Darlene will efficiently walk you through every step of the home-selling process. She's been working with buyers and sellers since 1991. Many of her closed transactions have been born from referrals. Here's why she can help guide you through the process with a terrific outcome: She'll talk over details with you and offer ideas to help you have clear expectations as she sells your home. After she sets a fair market value for your home, she can navigate any bidding war so you realize your best options to meet your wants and needs. Her veteran status in the industry, from Dover, NH and throughout the region, gives her insights into agents and brokerages. Though she works primarily on behalf of single-family home sellers, she's also brokered million-dollar commercial deals and manages apartment rentals in Strafford & Rockingham counties. Beyond dedication to her clients, Darlene is a designated resource for other agents within Keller Williams, and actively involved in the continued development of the Dover community. Although her close relationship with her grown sons and young grandchildren keep her local during most of the year, she also regularly carves out time for mission projects worldwide.…show more
Specialties:
Buyer's Agent
'
Listing Agent
'
Landlord
'
Property Management
'
Short-Sale
'
Consulting
750 Lafayette Road, Suite 201, Portsmouth, NH 03801
Since starting my real estate career in 1987, I have been ranked in the top 1% of Realtors in the U.S. consistently, year after year, and received numerous awards from my company and Realtor Associations. I'm recommended by fellow realtors as well as past clients. I set a very high standard for myself and I have a strong work ethics. I believe in utilizing the latest technologies, and have developed systems & processes to be efficient and achieve best results to benefit my clients. I'm just as knowledgeable working with first-time buyers as I'm with handling multi-million dollar properties. My experience and knowledge covers all price ranges and all areas in Maryland. My expertise is residential property marketing, negotiation, relocation, and buyer representation.…show more
Specialties:
Buyer's Agent
'
Listing Agent
'
Relocation
'
Landlord
'
Short-Sale
3300 Olney-Sandy Spring Road, Olney, MD 20832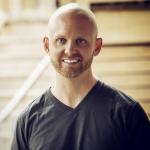 Aaron Armstrong, (President/CEO of The Armstrong Real Estate Group) prides himself on running Nashville's most innovative, service-oriented Real Estate Team. Whether serving a client, volunteering in the community or coaching someone to live a fulfilled life, Aaron is passionate about service, contribution and connection. Aaron lives in Nashville, TN with his wife Jenny, his son Owen and their two dogs Otis and Fergus.…show more
Specialties:
Buyer's Agent
'
Listing Agent
'
Relocation
'
Landlord
'
Property Management
30 Burton Hills Blvd, Suite 400, Nashville, TN 37215