There are
327
savings accounts, money market accounts, and CDs
that may meet your needs for an FDIC-insured savings vehicle. If you need an account to deposit and withdraw money at will, then you'll want to focus on regular savings accounts and
money market accounts
. On the other hand, if you are comfortable sacrificing liquidity to earn a higher yield on interest, a
certificate of deposit (CD)
might be your best bet. Our tool makes it easy to compare interest rates for all your options.
Remember that all savings accounts limit the number of phone and computer withdrawals you can make per month. A
checking account
is a better fit for paying bills and managing monthly expenditures. Want to learn more about savings account options? We have useful tips in the Expert's Answers section below.
I am
Select...
General Consumer
Business Owner
College Student
Updating
Savings Accounts
602
Reviews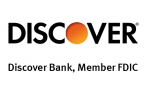 No. Fees. Period. That means you won't be charged an account fee on Discover Bank Online Savings Account. This Includes Excessive Withdrawal Fee, Stop Payment Order and Insufficient Funds Fee
20
Reviews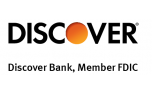 No. Fees. Period. That means you won't be charged an account fee on Discover Bank Money Market Account. This Includes Minimum Balance Fees, Excessive Withdrawal Fee, Stop Payment Order, and Insufficient Funds
No-fee withdrawals at over 60,000 ATM locations with your debit card
0.30% APY for balances under $100,000 and 0.35% APY for balances $100,000 and over
22
Reviews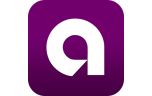 With High Yield Certificate of Deposit, when your CD matures, you can withdraw your money at no charge during a 10-day grace period
3
Reviews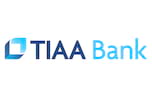 Terms from 3 months to 5 years
20-day maturity alert
1
Review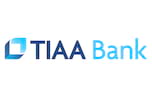 Terms from 3 months to 5 years
20-day maturity alert
3
Reviews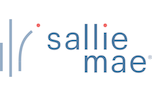 Earn a $10 reward for every friend you refer who opens a SmartyPig account, sets a goal, and contributes to it
During any calendar month, for each SmartyPig Primary Account and any individual Goal Account, you may make no more than six (6) transfers and withdrawals
1
Review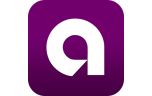 With High Yield Certificate of Deposit, when your CD matures, you can withdraw your money at no charge during a 10-day grace period
4
Reviews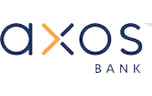 You must open your new Essential Checking account at the same time as your High Yield Savings account and have a Direct Deposit totaling at least $1,000 from a third party within the first 60 days of account opening to your Essential Checking account to qualify for this bonus.
Bonus will be deposited into your new checking account within 5 business days of your third statement cycle date. Bonus may be taxable and reported on IRS Form 1099-MISC
Accounts must remain open for 180 days or an early closure fee of $50 may apply
Must be new funds to receive bonus credit. Terms and conditions subject to change without notice. Consult your tax advisor
Bank reserves the right to limit each customer to one new account-related gift incentive per calendar year.
"New Funds" is defined as funds that did not originate from another Axos Bank brand account
1
Review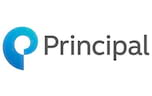 1
Review
Interest is compounded and credited quarterly for investment terms of 12 months or longer