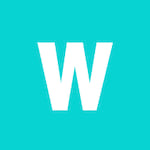 Answer provided by user: WalletHub
The easiest way to determine how much interest you will pay on a credit card is to use WalletHub's credit card payoff calculator. It's a free tool that allows you to input the amount of debt you have (or will have) and your interest rate. From there, you can set a payoff date, and we'll tell you what monthly payments you'll need to make. Or you can set a fixed monthly payment, and we'll tell you how long it will take to pay off. We'll also tell you the total amount of interest you can expect to pay and even which credit cards can save you the most money.
But before you use our tool, you should first understand the basics of how credit card interest works.
Here's how much interest you will pay on your credit card:
If you pay off your balance in full by your due date, you won't owe any interest.
If you carry a balance from month to month, the interest you'll owe depends on your Annual Percentage Rate (APR). That shows how much interest you'd pay in a year. But since credit card interest gets charged daily, your card's interest rate is its APR divided by 365.
Credit card interest compounds daily, which means the interest rate applies to your whole balance at the end of each day, including unpaid interest charges from previous days.
The average APR among new credit card offers is

18.04%

. But credit card APRs vary widely based on the applicant's credit standing.
Nearly all credit card APRs are variable, as opposed to fixed, meaning they're based on a particular benchmark interest rate. This usually is the prime rate, which banks use when lending to each other.
Many cards offer lower introductory APRs on purchases and balance transfers for a limited time, often starting at 0%. Once the introductory period ends, the APR will change to the normal rate.
There's no way to tell you how much interest you'll owe without knowing your card's balance and APR as well as the monthly payment you can afford. But if you plug that info into WalletHub's calculator, you'll have your answer in no time.