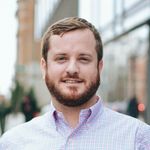 You can check your credit score for free in less than two minutes on WalletHub, the first site with free daily credit score updates. Just quickly confirm your identity, and you'll get access to your latest credit score, based on your TransUnion credit report. You'll then be able to check your score for free at any time, on any device – including your smart phone and tablet.
Get My Credit Score - 100% Free
Fortunately, it is now easier than ever to see your credit score without paying for the service. From free credit score websites to credit card companies that offer free monthly credit score updates, there are plenty of places to check your credit score these days. So, the problem is not how to check your credit score, but rather where you should check it and whether you're seeing the latest information. Some free credit scores are updated far more frequently than others, and the services you get along with free scores vary, too.