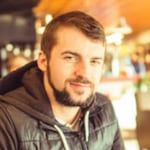 Answer provided by user: Joseph Bulebush
Capital One CreditWise is good because it's a free way to check your credit score anytime. It will also send you email alerts when there's important activity on your credit report, such as a hard credit inquiry or a new credit card account. Plus, it's available to everyone who signs up on the CreditWise website, not just Capital One customers. The credit score you get is the VantageScore 3.0 model, based on your TransUnion credit report.
Many credit card issuers – including American Express, Discover, and Barclaycard – have added free credit tracking services that send your credit score once a month or a week, like Capital One. But CreditWise goes beyond that and not only alerts you to new credit activity, it also provides a lot of information on what affects your score, as well as easy ways you can improve it.
For example, CreditWise offers a credit score simulator, with which you can see how decisions like paying off abalance, opening a new credit card, or making a late payment could affect your credit.
CreditWise has 6 different sections on what factors are affecting your credit score. The sections can be found on the CreditWise dashboard and include on-time payments, your available credit, how much of your available credit you're using, your oldest credit line, new accounts from the past 2 years, and recent inquiries.
You'll receive a score in each of the sections – "below average," "average," "good," or "excellent." And CreditWise tells you how much each section impacts your overall score. For instance, "On-time Payments" has the greatest impact on your score, while "Available Credit" has the least impact. There's also a "Score Improvement" section where you can find personalized suggestions for improving your credit score.
The biggest downside to Capital One CreditWise is that it only updates once a week. You can find services that send you daily updates, along with a lot of the same information CreditWise provides. Regardless of which credit score site you choose, staying aware of your credit score is a necessity.