WalletHub has collected information, ratings, and reviews for
30
credit unions
across the country. For the most part, credit unions offer the same financial products and services as banks, but since they're member-owned and smaller than most banks, they can offer better rates and more personal customer service.
All credit unions have eligibility requirements that are usually based on a consumer's affiliation with an employer, school, church or other organization, but some credit unions will qualify anyone who makes a small donation to a particular charity. Click "only show my eligible credit unions" to find those you're qualified to join. If personal service is a priority, don't overlook
small community banks
which generally offer similar levels of customer care.
Do you still have questions about credit unions? Scroll down to the Expert's Answers below. And if you've done business with a credit union in the past, please take the time to rate it in order to help others in their search.
Bank Type
Only show my eligible credit unions
Bank Type
Only show my eligible credit unions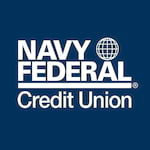 Since 1933, Navy Federal has grown from seven members to over eight million members. And, since that time, its mission has remained the same: to serve and enrich the

lives of those in the military community. Once a member, always a member. You can leave the military, change employers, move, retire, get married - yet always stay with Navy Federal. Your life is its mission.…show more
Anheuser-Busch Employees' Credit Union is a full-service financial institution offering a wide variety of products and services to their members, from free checking to home loans to online and mobile access. Let them show you their commitment to providing remarkable service and always doing the right thing. Anheuser-Busch Employees' Credit Union is a Federally Insured State Chartered Credit Union with 27 branches, assets of $1,384,431,729 that is headquartered in Saint Louis, MO.…show more
Products:
Business Services
'
Car Loans
'
Checking
'
Credit Cards
'
Home Equity
'
Investments
'
Mortgages
'
Personal Loans
'
Savings & CDs
'
Student Loans
State Farm Federal Credit Union is a Federal Credit Union with 23 branches, assets of $3,785,004,489 that is headquartered in Bloomington, IL. Since our origin in 1936, our philosophy is "People helping people". State Farm Federal Credit Union is a controlled not-for-profit financial cooperative, owned by its members. Unlike a bank or savings and loan association, we are not for profit and are dedicated only to serving members who share a common bond.…show more
Financial Resources Federal Credit Union, formerly the Ethicon Employees Federal Credit Union and the Raritan Federal Credit Union, is a federally chartered credit union that was formed over 100 years ago. The Credit Union offers a variety of financial products and services to its members, and business services for its member companies, organizations, and the communities of Flemington, N.J., and the greater New Brunswick/Somerset, N.J. area. Financial Resources Federal Credit Union is a Federal Credit Union with 15 branches, assets of $435,655,482 that is headquartered in Bridgewater, NJ.…show more
Products:
Business Services
'
Car Loans
'
Checking
'
Credit Cards
'
Home Equity
'
Investments
'
Mortgages
'
Personal Loans
'
Savings & CDs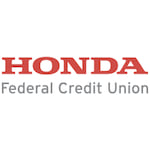 Honda Federal Credit Union provides quality financial services to members of the Honda Family. At Honda FCU, they're connected by more than just their company name. They're united by what they value and how they regard others. They go above and beyond to treat every member with the same care and respect they would provide their own families. And that same care goes into the products and services they bring to you every day. Honda Federal Credit Union is a Federal Credit Union with 9 branches, assets of $597,284,097 that is headquartered in Torrance, CA.…show more
Products:
Car Loans
'
Checking
'
Credit Cards
'
Home Equity
'
Investments
'
Mortgages
'
Personal Loans
'
Savings & CDs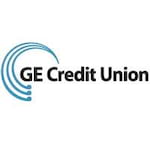 GE Credit Union offers a variety of products and services, including personal checking and savings, IRAs, business services, credit cards, mortgage and home equity loans, auto loans, personal loans, online and mobile banking and more.…show more
Products:
Business Services
'
Car Loans
'
Checking
'
Credit Cards
'
Home Equity
'
Investments
'
Mortgages
'
Personal Loans
'
Savings & CDs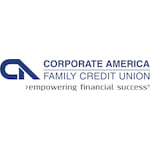 Corporate America Family Credit Union offers a wide variety of products and services for its members. These includes checking accounts, savings accounts, IRAs, credit cards, personal loans, auto loans, student loans, mortgages, online banking and much more! At CAFCU, they're proud of how far they've come, and they're committed to continuing to empower your success – no matter where life takes you.…show more
Products:
Car Loans
'
Checking
'
Credit Cards
'
Home Equity
'
Investments
'
Mortgages
'
Personal Loans
'
Prepaid Cards
'
Savings & CDs
'
Student Loans
At OE Federal, you'll enjoy lower interest rates on your loans and higher dividends on your savings than most big banks can offer. They have a member loyalty program, reward-rich credit cards, extra services like roadside assistance, union-only benefits like strike relief, and a union charity rebate. OE Federal understands your interests because they're their interests, too. OE Federal's members are their family, and they care about your financial goals and ambitions. That's why they offer member service lines, free financial education, and youth savings programs.…show more
Products:
Car Loans
'
Checking
'
Credit Cards
'
Home Equity
'
Investments
'
Mortgages
'
Personal Loans
'
Savings & CDs
Andigo is a fresh, enjoyable alternative to banking. They've got a fun Friday attitude, every day of the week. You know, a work-life balance sheet because there's way more

to life than money. As a member-owned, not-for-profit financial cooperative (with a team of very cool people), they look out for their member's best interests—providing all the services of a big bank, without the bummer. They're with their members every step of the way. From that first credit card (for emergencies, of course, emergency tacos) to spur-of-the-moment road trips to retirement planning (and doing), Andigo provides financial products and services to help members go wherever their life takes them.…show more
Products:
Business Services
'
Car Loans
'
Checking
'
Credit Cards
'
Home Equity
'
Investments
'
Mortgages
'
Personal Loans
'
Savings & CDs
'
Student Loans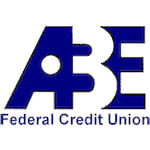 ABE Federal Credit Union offers a variety of products and services including checking, savings, club accounts, IRAs, credit cards, auto loans, mortgage loans, home equity loans, personal loans, student loans, online and mobile banking and more.…show more
Products:
Car Loans
'
Checking
'
Credit Cards
'
Home Equity
'
Investments
'
Mortgages
'
Personal Loans
'
Savings & CDs
'
Student Loans