John Kiernan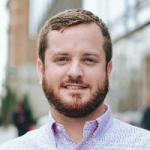 WalletHub
Compare Secured Credit Cards
WalletHub experts track 1,500+ offers to help you get the right secured credit card
Key Things to Know About Secured Cards
Secured credit cards are credit cards for people with limited or bad credit that require users to place a refundable security deposit, the amount of which becomes the account's spending limit. This reduces the risk for secured credit card issuers, making such cards easier to get than unsecured credit cards. Those are the main differences between secured and unsecured credit cards, however.
Secured cards report to the major credit bureaus each month, just like unsecured cards. You actually can't tell them apart on credit reports. So they can help you build credit just the same.
There's more you should know about getting and using secured cards, too. We'll highlight some important areas below.

Secured credit card requirements
Secured credit card requirements vary by credit card company. The most common requirements are being at least 18 years old, living in the U.S., having enough income to afford the refundable security deposit along with monthly bill payments, and not having a pending bankruptcy case. There is no age requirement to become an authorized user on a secured card.
Secured credit card benefits
The main benefits of a secured credit card are high approval odds (even with limited or bad credit), low fees, and monthly reporting to the major credit bureaus. Some secured credit cards also offer rewards. And like all credit cards, secured cards give users a $0 fraud liability guarantee for unauthorized transactions.
Secured credit card tips
There are 3 important tips for secured credit card users to remember: 1) Always pay your monthly bill on time in order to build positive credit history; 2) Pay your monthly bill in full whenever possible to avoid interest; and 3) Try to keep your statement balance below 30% of your spending limit. If you follow these tips for using a secured credit card responsibly, you should be able to qualify for a decent unsecured card in about a year's time. You can keep close tabs on your progress and see where improvements are needed by checking out your WalletHub
Credit Analysis page
.
Secured credit card refundable deposit
Most secured credit cards require a refundable deposit of at least $200 or $300, either at the time of application or before account opening. The amount of this deposit becomes the account's spending limit. The deposit is refunded if an applicant is not approved for a secured credit card account or when a cardholder closes his or her account after paying off any balance owed. Some secured credit card issuers may also return the deposit as a reward for cardholders who manage their account responsibly.
Secured credit cards for bad credit
A secured credit card is the best type of card for people with bad credit. Secured cards are easier to get approved for than unsecured credit cards for poor credit, and they also have much lower fees. Secured credit cards have no minimum credit score needed for approval. Some don't even do a credit check on new applicants.

Secured Credit Cards Comparison
Why People Trust WalletHub
Unlike other sites that only promote cards they're paid by, WalletHub's editors focus on finding the best cards. WalletHub makes it easy to find and compare secured credit cards.
---
Secured Credit Cards FAQ
Comparing secured credit cards can be tough. But you've got the knowledgeable WalletHub community on your side. We encourage everyone to share their knowledge while respecting our content guidelines. Please keep in mind that editorial and user-generated content on this page is not reviewed or otherwise endorsed by any financial institution. In addition, it is not the financial institution's responsibility to ensure all posts and questions are answered....show more
show less
Searching for answers...
No
Matching Results
View More Questions
Not Finding Your Question?

Ask Your Own
Featured Credit Cards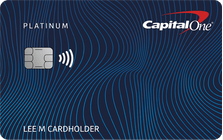 Expert Opinions
Secured credit cards are among the most important, underrated financial products out there. They give people with damaged credit a lifeline to a brighter financial future, and they do so at a limited cost. For more insights into the pivotal role that secured cards play in the personal finance landscape, we posed the following questions to a panel of leading industry experts. You can check out who they are and what they had to say below:
Do banks and credit unions make money off the security deposits from secured credit cards?
Why don't more secured credit cards pay interest on your security deposit?
Why aren't there more secured credit cards available?
How does a secured credit card with no annual fee make the issuer money?
We work hard to show you up-to-date product terms, however, this information does not originate from us and thus, we do not guarantee its accuracy. Actual terms may vary. Before submitting an application, always verify all terms and conditions with the offering institution. Please let us know if you notice any differences.
† Approval Odds are WalletHub estimates intended to gauge your likelihood of approval for a particular product. Approval Odds are based on WalletHub data and are not provided or endorsed by the lender. Approval Odds are not meant to imply or guarantee that you will be approved by the lender or that credit will be extended. WalletHub may share your information with third-parties in order to show personalized offers, as well as enable you to interact more easily with pre-fill forms or applications. You can opt-out of sharing your personal info here.
Ad Disclosure: Certain offers that appear on this site originate from paying advertisers, and this will be noted on an offer's details page using the designation "Sponsored", where applicable. Advertising may impact how and where products appear on this site (including, for example, the order in which they appear). At WalletHub we try to present a wide array of offers, but our offers do not represent all financial services companies or products.

Editorial and user-generated content on this page is not provided, commissioned, reviewed, approved or otherwise endorsed by any issuer.
Your web browser (Internet Explorer) is out of date and no longer supported.
Please download one of these up-to-date, free and excellent browsers: