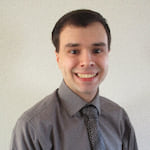 Answer provided by user: Adam McCann
The Bank of America online shopping category includes purchases made online or with a mobile app from merchants such as Amazon, Apple, Best Buy, Etsy, Groupon, Macy's, Target, Ticketmaster and Walmart. The types of merchants eligible include bookstores, clothing stores, department stores and discount stores. Other major categories are electronics sellers, specialty retail stores and sporting goods stores – but this list is not exhaustive. Different types of purchases may be eligible as well.
The Bank of America online shopping category is one of the bonus rewards categories that you can choose for the Bank of America Cash Rewards and Cash Rewards for Students credit cards. You can also find it as a bonus-category choice on some of BofA's co-branded credit cards like the Susan G. Komen, MLB, World Wildlife Fund and U.S. Pride cards.
There are several types of transactions that are not eligible for the Bank of America online shopping category, too. Those include payments to insurance companies, utilities, schools, doctors and hospitals. Government services and taxes, non-retail services (e.g. accountants, attorneys), and membership organizations (e.g. country clubs, political groups and religious groups) are not eligible, either.
These lists are not comprehensive, as Bank of America does not control how individual merchants are classified by the credit card networks. Each merchant has a "merchant category code," which is assigned by the card networks, and that code determines which general credit card rewards category a purchase falls into.