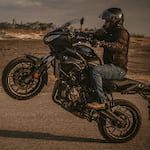 The best shopping card for bad credit is probably the Fingerhut Credit Account. That is, if by "shopping card" you mean a credit card that can only be used at an online or catalog retailer. There are actually a lot of better credit card options, both secured and unsecured, that aren't tied to any specific retailer, since the companies that release these shopping credit cards may not really be giving you the best prices on the market.
Here are the best shopping credit cards:
Fingerhut Credit Account. You can use your credit to make purchases from Fingerhut and Fingerhut only. But they have a very high acceptance rate, and it's one of the easiest credit cards to get approved for, even with bad credit. And if you don't qualify, you might still be able to join their FreshStart program, which lets you buy an item in installments and graduates you to a credit account if you pay on time.
Wells Fargo Secured. In order to get this credit card, you'll have to place a refundable security deposit that will serve as your credit line. But you can deposit anywhere from $300-$10,000, which allows you to give yourself plenty of credit to shop regularly. And you can use the card anywhere. Just make sure to deposit more than you plan to spend, so you don't use up your whole credit line and have bad utilization.
OpenSky Secured. This card doesn't even do a credit check when you apply. So your approval chances are really high; you'll just need to show you can make the security deposit and minimum payments. You can use this card anywhere.
Capital One Secured. The best part about this secured credit card is that it can be only partially secured depending on your credit. In other words, you'll always get at least a $200 credit line, but Capital One might only ask you to deposit $49 or $99 instead. But the more you deposit, the more your credit line can be.
Credit One Bank Platinum Visa. If you don't want to put a deposit down for a secured card, there's still unsecured credit cards for bad credit. This one gives 1% cash back on all purchases, but charges an annual fee somewhere between $0 and $99 depending on your credit.
It's also important to note that a lot of store credit cards are great for shopping, giving you discounts on purchases or other rewards. But store credit cards require at least fair credit, so if you take a few months to improve your credit score you can eventually qualify for one of those. For now, a secured credit card is your best bet.