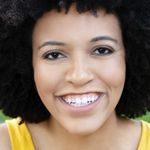 Lauren Smith
WalletHub Staff Writer
Lauren Smith's Info
Experience:
Lauren Smith is a personal finance writer at WalletHub covering credit reports and scores. She has worked as a financial services and marketing professional for the past 15 years. She is a life-long learner and continues to enjoy sharing new information with readers.

Education:
Lauren is a Phi Beta Kappa graduate of Spelman College, earning a Bachelor of Arts in English. During her matriculation, Lauren founded an investment club marrying her interest in finance and language.

Personal:
Lauren is a native New Yorker who ditched the cold for sunny California. She currently lives in Los Angeles and is an avid art enthusiast who enjoys museums, theater and poetry.
Lauren Smith's Recommendations
I RECOMMEND