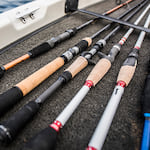 William Drake's Info
Originally from Maine, I've moved up and down the East Coast and am now settled in the panhandle of Florida. Go Gators!

I have won over 100 pro fishing tournaments in the Southeast. Message me to trade stories about your biggest catch. Anyways, I've used my tournament prize money to build a pretty nice retirement fund for myself. Before that, the money went straight to putting my three boys through college... even though they didn't go Gator.

Now, I'm just trying to spread what I know about being self-employed and retired. I still manage to compete a few times a year, but I'm not getting any better in my old age!
William Drake's Recommendations
I RECOMMEND