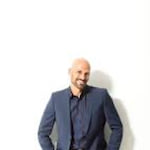 Jason Miles
Wallethub Credit Card Consultant
Jason Miles' Info
I worked as a corporate consultant, mainly with regional and local banks and credit unions. So I travel a lot and know the personal finance market pretty well. That got me interested in credit card rewards (perhaps unusually so).

I've used most of the most popular rewards cards. I have an excellent credit score (around 790 as I'm writing this). And I'm always on the lookout for the next great deal. In the meantime, I'm here as a consultant for WalletHub, seeing if I can share some of my experience with their users.

That's about it. You can find some more tidbits below. If you want to know anything else, just ask...