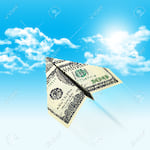 Mr Miles' Info
Hey, I'm Mr. Miles! I don't get too personal on these sites, but I will tell you a few things about myself. I'm a corporate consultant, working mainly with regional and local banks and credit unions. So I travel a lot and know the personal finance market pretty well. That got me interested in credit card rewards (perhaps unusually so). And from the first time I earned a free flight, I was hooked.

I've used most of the most popular rewards cards, including Capital One Venture, Barclaycard Arrival Plus, Citi Double Cash and Chase Sapphire Preferred. I have an excellent credit score (around 780 as I'm writing this). And I'm always on the lookout for the next great deal.

In addition to traveling for work, I try to take at least one leisure trip each year. I'm hoping to hit all the top golf destinations!

That's about it. You can find some more tidbits below. If you want to know anything else, just ask...
Mr Miles' Recommendations
I RECOMMEND