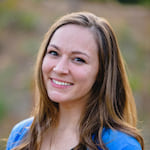 Christie Matherne
Credit Card Writer
Christie Matherne's Info
Experience:
Christie Matherne covers credit cards as a writer and editor for WalletHub.

Christie entered print journalism as Entertainment Editor of a Baton Rouge college weekly at the start of a major rebranding operation in 2011. There, she honed story development, worked with freelancers and a wide range of sources, and interviewed celebrities like John Waters and Ice Cube.

Her bylines can be found in 64 Parishes, Country Roads Magazine, Scalawag, The Advocate, [225] Magazine, HuffPost Personal, DiningOut Denver and DiningOut Miami.

Education:
Matherne holds a bachelor's degree in English, with a concentration in Creative Writing and a minor in History, from Louisiana State University.

Years of freelancing later, Matherne took further interest in all aspects of personal finance when she began shopping for her first home. As a freelancer, she faced a financing challenge in the real estate market, so she set out to improve her financial situation.
Christie Matherne's Recommendations
I RECOMMEND