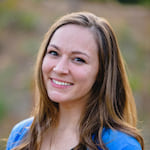 Christie Matherne
Credit Card Writer
Christie Matherne's Info
Christie Matherne graduated from college in 2009, during the abysmal fallout of the subprime mortgage crisis. For the past decade, she has written and edited entertainment journalism for a college weekly, gone deep into history and food writing, kayaked down a few raging rivers in pursuit of a good story, delved into wedding and editorial photography, written memoirs for people, and climbed into regional and national publications as a freelancer. When she's not scheming story pitches or writing WalletHub content, you can find her wandering the bayous of her Louisiana upbringing or drinking Colorado craft beer in her new home state. Her bylines can be found in 64 Parishes, Country Roads Magazine, Scalawag, The Advocate, [225] Magazine, HuffPost Personal, DiningOut Denver and DiningOut Miami.

Experience
Christie entered print journalism as Entertainment Editor of a Baton Rouge college weekly at the start of a major rebranding operation in 2011. There, she honed story development, worked with freelancers and a wide range of sources, and interviewed celebrities like John Waters and Ice Cube.
Years of freelancing and a move to Denver later, she took an interest in all aspects of personal finance when she began shopping for her first home. As a freelancer, she faced a financing challenge in the real estate market, so she set out to improve her financial situation. Though she got distracted and hasn't bought a home yet, she has earned more than her share of credit card signup bonuses and ingested far too many hours of Planet Money in the past 3 years.

Education
Christie holds a Bachelor's degree in English, with a concentration in Creative Writing and a minor in History, from Louisiana State University.
Christie Matherne's Recommendations
I RECOMMEND