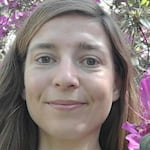 Melissa Sherrard
Car Insurance Writer
Melissa Sherrard's Info
Melissa Sherrard was a car insurance writer for WalletHub, focused on reviews of car insurance companies.

Since graduating from the University of Florida with a Bachelor of Science in Public Relations, Sherrard has helped manage the writing, editing, and design of various media materials both online and in print. She has written thousands of authoritative articles for various online platforms, including eHow, The Culture Trip, Snip News (now LyrnAI), SteadyContent, Civilized online magazine, and Hoodline, a hyper-local newswire based out of San Francisco.

Her writing/editing work has covered a broad range of topics in addition to car insurance, including breaking news, cultural trends, politics, travel destinations, the environment, wellness, and entertainment.