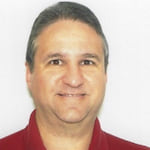 Chip Lupo
Credit Card Writer
Chip Lupo's Info
Chip Lupo has written remotely for WalletHub since April 2018. He writes primarily on personal finance topics such as credit cards, credit reports and scores, and debt management. He wrote and reported for several newspapers in North and South Carolina and won an N.C. Press Association award for Sports Columns in 1996. His writing credits include everything from sports, religion, politics, and feature stories. He also wrote and published print and online content on the ever-changing world of Medicare for a government contractor until 2017.

Chip earned a degree in Journalism from Elon University (N.C.) in 1991 and has minors in Economics, Political Science, and Business Administration. When he's not writing, you'll find Chip practicing on his ever-growing collection of bass guitars, training for road races (mostly 5K), and competing in a local Team Trivia league. His team recently placed in the Top 50 in a national Team Trivia tournament. He also finds time to create award-winning baked goods that have brought home more than a dozen Blue Ribbons at the S.C. State Fair since 2012.

A native of Southern California, Chip grew up in North Carolina and still calls New Bern, N.C. his adopted hometown. He has lived in the Columbia, S.C. area since 2000. He currently resides in Elgin, S.C., outside of Columbia with his wife Heather and their four cats. They celebrated their 1st wedding anniversary in June 2019.
Chip Lupo's Recommendations
I RECOMMEND