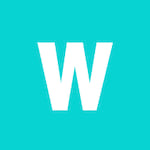 Answer provided by user: WalletHub
eBay points are worth 0.67 cents each, on average. For example, 10,000 eBay points have a dollar value of roughly $67. As a result, eBay points are less valuable than the average superstore's rewards points, which are valued at 0.93 cents each.
The easiest way to calculate the value of a retailer's rewards points for any redemption method is to determine the dollar value of what you're redeeming for, minus any taxes and fees that you'll still have to pay, and then divide that amount by the number of points you're required to redeem. For your convenience, here's the formula for eBay points:
Dollar Value of Redemption Item / Number of eBay Points Needed = eBay Point Value
How to Earn More eBay Points
It's important to remember that while you can't change the redemption values of eBay points, you can increase the rate at which you earn them. One of the best ways to increase the number of eBay points that you earn is to apply for the eBay Credit Card.
eBay Points vs. The Competition
| | | |
| --- | --- | --- |
| Rewards Program | Average Point Value | Value of 1,000 Points |
| | 0.67 cents | $6.7 |
| | 1 cent | $10 |
| | 1 cent | $10 |
| | 1 cent | $10 |
| | 1 cent | $10 |
Target and Costco provide rewards in the form of cash back. To make comparison simpler for shoppers, we translated cash back rewards to points at a 1:1 ratio.