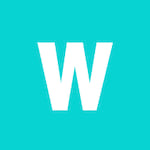 Answer provided by user: WalletHub
No, you do not need insurance for Turo as long as you opt-in to one of the company's protection plans. If you rent a car with Turo and choose the minimum protection plan, the company automatically provides enough insurance to fulfill the state's minimum insurance requirements. Depending on your state, this may include liability insurance, personal injury protection, MedPay, and/or uninsured motorist coverage.
Turo also provides collision and comprehensive insurance on vehicles rented through the company. However, if you choose the minimum protection plan, you may be charged a fee of up to $3,000 for damage to the vehicle during the trip. Drivers can purchase a standard or premier protection plan from Turo to reduce or eliminate this fee.
It's important to note that the liability insurance provided by Turo to car renters is secondary coverage. In other words, it only applies after you file a claim with any other coverage that applies to the situation, such as a personal car insurance policy or a non-owner policy. If you don't have another policy, you can file a claim with Turo's coverage right away.
Insurance for Turo Hosts
Turo provides up to $750,000 in single-limit liability coverage for hosts, or car owners who list their vehicles with Turo. The company also provides collision and comprehensive insurance, though each host's deductible depends on the plan they choose when listing the vehicle.
For more information, check out WalletHub's guide to carsharing insurance.