Please find below financial advisors in Aurora, CO. Use the filters to refine or expand your financial advisor search.
Updating
Financial Advisors
Oppenheimerfunds Distributor, Inc.
1
Review
Carole S Bernauer is a financial advisor with Oppenheimerfunds Distributor, Inc. Carole Bernauer operates out of Centennial, CO.
6803 South Tucson Way, Englewood, CO 80112
Janet Chenoweth is a financial advisor with Janus Distributors LLC. Janet Chenoweth operates out of Denver, CO.
151 Detroit Street, Denver, CO 80206
Schutte Financial was born from a passion to help people manage their finances to fund a fulfilling life while supporting a heritage of generosity and creating a legacy. Daniel Schutte founded the firm upon earning his Series 7, Series 66, and Health & Life licenses. After training to be a financial advisor with a large company, Dan chose to become an independent Registered Investment Advisor in order to serve clients without pressure from commissions, quotas, or restricted investment and insurance options. Dan has been a featured advisor by NASDAQ, Business Insider, Investopedia, and Visa, Inc. Having studied wealth management for over 15 years, he enjoys serving the clients with competence and care. With an MBA education, Dan has managed budgets up to $10 million for Visa, Inc. and previously served as a Marine Corps Intelligence & Operations Officer where he managed over $50 million in assets with the First Marine Headquarters Group.…show more
Specialties:
Annuities
'
Comprehensive Financial Planning
'
Health Insurance
'
Life Insurance
3801 E. Florida Ave, Suite 600, Denver, CO 80210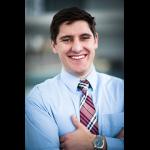 Neil Maxwell CFP®, EA founder and CEO of Maxwell Wealth Planning, Inc. is a married father of 2 currently residing in Colorado with native roots in Scotland. He has had successful careers at some of our nation's top broker dealers before starting his own firm. In his prior 9 years as a financial adviser he managed over 350 households and $38 million at Edward Jones, and before that he was in charge of $25 million at Wells Fargo Investments. He was one of 3 CFP® in the nation with the responsibility to educate corporate clients located throughout the country for Pricewaterhouse Coopers. He found that while these companies have good intentions, some may not be held to the fiduciary standard or they may not be positioned to help individual people through the whole process from start to finish with a vested interest in client's success.' Thus, the beginnings of Maxwell Wealth Planning, Inc. Neil partnered as a succession plan with a respected friend and colleague of similar values. The name of that firm is Button Financial who has been offering successful financial partnership planning for over 30 years. Neil Maxwell, CFP®, EA is now settling in on achieving his business goal of founding a company that puts its clients interests ahead of its own.…show more
Specialties:
Comprehensive Financial Planning
'
Estate Planning
'
Retirement Planning
'
Tax Planning
11184 Kilberry Way, Parker, CO 80134
Colorado Financial Service Corporation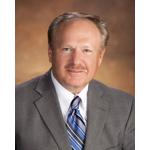 Geneos Wealth Management, Inc.