Please find below 11,835 financial planners. Use the filters to refine or expand your financial planner search.
Updating
Financial Advisors
I fix things. My specialties are financial planning, financial literacy education, and investment advice, but over my 30-year career, I've been able to help people fix problems with money, construction projects, meetings, sentence construction, culinary disasters, and academic difficulties. I wish I were like Samantha of the TV show Bewitched and could just twitch my nose to repair everyone's problems. Unfortunately, no magic erupts when I twitch my nose. I help clients using my knowledge, experience, and hard work...although I like to think that our working together has its own magic. My work as a financial literacy educator, financial planner, investment advisor, professor, teacher, copy-editor, writer, presenter, negotiator, researcher, and office manager in a diverse cross section of business, educational, and government organizations has helped me gain the depth of knowledge needed to advise my clients in all aspects of sound financial planning and investment. I have been described as a fast, cheerful, flexible worker who rapidly resolves unexpected problems and project difficulties. I manage work quality and time based on guidelines provided and use my talents to provide customers with top-notch service.…show more
Specialties:
Asset Management
'
College Planning
'
Comprehensive Financial Planning
'
Retirement Planning
'
Tax Planning
Savannah River Research Campus, 227 Gateway Drive, #159, Aiken, SC 29803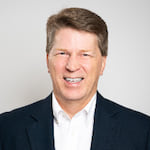 SecondHalf Planning & Investment, LLC
1
Review
Hi, I'm Larry McClanahan, Principal of SecondHalf Planning &, Investment. SecondHalf is a Portland, Oregon fee-only retirement planning and investment management firm. Our focus is helping you successfully navigate your retirement transition and make the most of your life's second half. If you're within 5 years of retirement or recently retired, I can help you: - Create a financial Roadmap for Retirement that harmonizes the life you want with your financial resources, - Explore through Retirement Coaching the non-financial factors and life issues that are just as important as the money, and - Manage and protect your wealth through tactical portfolio management, freeing you from the burden of research and watching markets.…show more
Specialties:
Asset Management
'
Comprehensive Financial Planning
'
Estate Planning
'
Retirement Planning
'
Tax Planning
PO Box 3056, Clackamas, OR 97015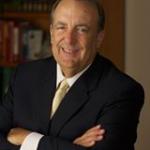 Guy's experience in the business and estate planning fields is extensive. He has completed many estate plans for families with a net worth in excess of $25,000,000 working with nationally known estate planning attorneys. Guy helped found the National Association of Family Wealth Counselors and was a founding Board Member in The Stewardship Alliance – a group of professionals dedicated to providing legacy and wealth planning to high net worth donors to Christian ministries. He completed the Professional Mentoring Program in 1999 and has lectured at various estate planning council meetings, spoken at many CLU Institutes and has been featured on several A frequent writer and speaker, Guy has spoken to advisors in more than five countries. His most recent book "Market Tune-up" is a recounting of lessons he learned that helped him stay Top of the Table. Other books Guy has written include "Investment Alchemy," a guide to stock market management; "Why People Buy," and "Baker's Dozen – 13 Principles for Financial Success"; each with over 20,000 in print. His best sales idea is "The Box", an easily understood discussion about the fundamentals of life insurance. Over 500,000 copies have been distributed throughout the financial services industry. In 2006, Guy was elected Secretary of The Executive Committee of The Million Dollar Round Table – the Premier Financial Services Organization with over 35,000 members. Guy has completed his tenure as President in 2010. He was MDRT Foundation President in 2000 and a member of Advanced Association of Life Underwriters (AALU), a Washington D.C. based organization dedicated to working with Congress to formulate industry favorable legislation, and the National Association of Family Wealth Counselors. He received the Pacific Life Preston Hotchkis "Distinguished Achievement Award". In 1986 Guy formed BTA Advisory Group, a multi-disciplinary organization serving the needs of wealthy families and owners of closely held businesses. Each of BTA's sister organizations are managed by an experienced professional and partner. In addition to Wealth Teams Solutions, other organizations include The Stewardship Advisors, an estate and legacy planning consulting firm; BMI Consulting, a national management consulting firm specializing in the succession and compensation issues and problems facing closely-held businesses; Economic Research Institute, a compensation and benefits consulting firm; Baker Jensen Investment Advisors, a registered investment advisor. BTA Advisory Group remains primarily an insurance and financial products marketing company. Guy earned a BS/Economics in 1967 from Claremont McKenna College and an MBA/Finance in 1968 from the University of Southern California; Guy earned a Chartered Life Underwriter (CLU) designation in 1972 and became a Chartered Financial Consultant (ChFC) in 1981. He holds a Master's degree in Financial Services (MSFS) and a Master's in Management (MSM). In addition, Guy is a Certified Financial Planner (CFP), and a Registered Health Underwriter (RHU). Guy has received his Certified Family Wealth Counselor designation and is a Investment Advisor Representative (IAR). Guy has served on the Board of the Mission Hospital Foundation, and is Chairman of American Family Living. He is an Elder at Grace Church after serving as Chairman of the Deacon Board. He is a Founding Trustee for Grace Classical Academy, a private school for families seeking a classical education. Guy has served as a major gifts fund-raiser for the Orange County Center for Performing Arts and on the fund raising committee for South Coast Repertory; an Advisory Board member for the South Coast YMCA, a Board member of Orange County Teen Challenge. Guy is a past President of the Claremont McKenna Alumni Association, and a member of CMC's Board of Trustees and on the Advisory Board of the Torrey Institute at BIOLA University.…show more
Specialties:
Asset Management
'
Life Insurance
'
Retirement Planning
15520 Rockfield Blvd., Irvine, CA 92618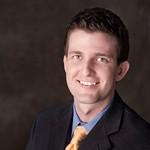 Ryan is a CERTIFIED FINANCIAL PLANNER™ professional and Dallas native. He holds a B.A. (Bachelor of Arts) in Biology, with a minor in Economics, from Hendrix College in Conway, Arkansas. He received his J.D. (Juris Doctor) from The University of Tulsa College of Law in Tulsa, Oklahoma, and his LL.M. (Master of Laws) in Taxation from The University of Florida Levin College of Law in Gainesville, Florida. Ryan holds law licenses in Texas, Oklahoma and Florida. Prior to joining Ifrah Financial Services, he practiced corporate law, tax law, and estate planning for a law firm in Tulsa, Oklahoma, followed by a position as Chief Legal Officer for an insurance marketing agency in Dallas, Texas. Additionally, he has experience as a tax consultant where he helped small and mid-size business owners with entity restructuring, asset protection, corporate retirement plans, employee benefits planning, health care planning, succession planning, and estate planning. Ryan and his wife, Saretta, live in the Dallas area. They have one daughter, Laila. Ryan is a member of the Addison Midday Rotary Club and he enjoys playing golf in his spare time.…show more
Specialties:
Asset Management
'
College Planning
'
Comprehensive Financial Planning
'
Estate Planning
'
Retirement Planning
'
Tax Planning
17300 Chenal Parkway, Suite 150, Little Rock, AR 72223
David R Begala is a financial advisor with Ubs Financial Services Inc., which primarily works with Individuals and Corporations, Investment Vehicles, or Other Businesses. David Begala operates out of Sarasota, FL.…show more
Specialties:
Asset Management
'
Comprehensive Financial Planning
'
Estate Planning
1819 Main Street Suite 900, Sarasota, FL 34236
Raymond James Financial Services Advisors Inc
1
Review
Robert Jackway is a financial advisor with Raymond James Financial Services Advisors, Inc primarily works with Individuals, High Net Worth Individuals. Robert Jackway operates out of Rosemont, IL.
Specialties:
Asset Management
'
Charitable Giving
'
Comprehensive Financial Planning
'
Employee Benefit Plans
'
Estate Planning
'
Long-Term Care
'
Retirement Planning
9501 W. Devon Avenue Suite 601, Des Plaines, IL 60018
John "Jack" Reutemann Jr. is a trailblazer in the financial services industry. He's not only the founder and CEO of Research Financial Strategies, but he's also a pioneer in modern investment strategies and a nationally recognized expert whom clients and other financial advisors seek for advice. With more than 40 years of experience as a registered representative, Jack has spent the last 25 years developing Research Financial Strategies into a multi-state Registered Investment Advisory organization. The firm is known for avoiding declines in the last four major stock market corrections, and it specializes in providing investment advice using a proprietary methodology that leverages technical analysis. Jack is a frequent guest and expert contributor for CNBC, Fox News and other national media outlets. As co-founder and co-instructor of No More Pies, he helps educate financial advisors and stockbrokers on technical analysis and risk management. He was also an early advocate for the use of exchange-traded funds (ETFs) as a lower cost and more efficient substitute for mutual funds. Jack is a native Washingtonian – he attended St. John's Military High School and earned his bachelor's degree in economics and finance from the University of Maryland. He takes an active role in his community by supporting many charitable causes. Jack and his wife Toni live in Potomac, Maryland, where they raised five children and are currently spoiling their grandchildren.…show more
Specialties:
College Planning
'
Comprehensive Financial Planning
'
Retirement Planning
2273 Research Blvd, Suite 101, Rockville, MD 20850
Raymond James Financial Services Advisors Inc
1
Review
Paladini Financial Management, Inc.
1
Review