Please find below financial advisors in New York. Use the filters to refine or expand your financial advisor search.
Updating
Financial Advisors
As a Chartered Retirement Planning Counselor CRPC® and with over 16 years of experience, Zaim Hajdari has served as a Financial Consultant, committed to providing his clients with the highest level of service and financial advice. Over the course of his career, he has developed a client service philosophy that focuses on fostering highly personal and attentive relationships and delivering customized, objective services. He believes that the key to financial success lies in comprehensive financial planning and utilizing a consultative approach, he works to help his clients manage, preserve, and transfer their wealth. Utilizing asset allocation strategies and risk management techniques, Zaim takes a holistic approach to financial planning and comprehensive wealth management. He looks at each investor-whether an individual, a family or a corporation-as an individual with unique needs and goals. Whatever is important to his clients is important to their financial plan-their home, business, children's education and more. And while understanding their finances is one part of the financial planning process, Zaim believes understanding them is the most crucial. Taking a "listen first" approach, once he fully understands his clients both personally and professionally, he is able to craft strategies and solutions that fit their lives, and their lifestyles. He also believes the investment process is circular and conducts periodic reviews to track portfolio progress and, if necessary, reevaluate strategies in relation to changes in the market conditions and/ or client objectives. Zaim's accomplished career in the financial services industry began in 1994 while still attending the City University of New York. Prior to joining Raymond James, he spent seven years with J.P Morgan Chase, where he worked his way up to Senior Vice President and Investment Manager of the NYC Retail Investment Services Division, overseeing more than 50 branch offices and nearly $2 billion in assets. Throughout his career with that firm, he was consistently recognized as one of their top financial advisors and managers nationally. In June of 2009, he made a transition to Raymond James, and established The Hajdari Group at 14 Wall Street in the heart of the financial district of NY, attracted by the firm's long history of strength and stability, as well as its independent culture and mission focused on meeting the needs of each individual investor. But Zaim also recognizes the importance of community engagement and giving back. As such, he currently serves on the Board of Directors for Green Earth Maintenance Services, and is an active member of the U.S. Green Building Council and Iron Hills Civic Association, as well as proud supporter of Ameri-Cares and the National Albanian American Council, among others. In addition, he was featured in a New York Times article for his work with the Principle for a Day Program, and his generosity and commitment to public education and support through civic involvement. In Zaim's time away from the office, he enjoys spending time with his wife and their 2 son's, as well as fishing, boating, international travel-particularly to his home in Montenegro, on the Adriatic coast-along with golf at the Richmond County Country Club where he is a member.…show more
Specialties:
Asset Management
'
Comprehensive Financial Planning
'
Retirement Planning
2021's Best Financial Advisor

in New York
535 Madison Avenue - 9th Floor, New York, NY 10022
Jeffrey E Meyerson is a financial advisor with Sunrise Securities Corp. Jeffrey Meyerson operates out of New York, NY.
600 Lexington Ave. 4th Floor, New York, NY 10017
Zachary Zanghi is a financial advisor with Citigroup Global Markets Inc., which primarily works with Individuals and High Net Worth Individuals. Zachary Zanghi operates out of Long Island City, NY.…show more
Citi Personal Wealth Management One Court Square 39th Floor, Long Island City, NY 11101
Merrill Lynch, Pierce, Fenner & Smith Incorporated
2
Reviews
Kean L. Amaral is a financial advisor with Merrill Lynch, Pierce, Fenner & Smith Incorporated, which primarily works with Individuals and Corporations, Investment Vehicles, or Other Businesses. Kean Amaral operates out of New York, NY.…show more
225 LIBERTY ST, 2 WORLD FINANCIAL CTR, New York, NY 10281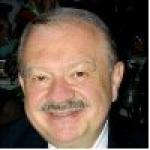 I know how important it is to make informed financial decisions… protecting all that we've accumulated, enjoying our lives today, and transferring our wealth to our heirs and the charities of our choice. With over 30 years of experience, I help people make better money-related decisions, whether it's by reducing current taxes, protecting assets from being unjustly taken, providing for family heirs and if they're so inclined, helping them optimize their charitable donations. Perhaps the most fulfilling part of my job is when I help families when they have complex trust and estate planning issues, as well as recommending wealth transfer strategies to minimize taxes. I've been a speaker and/or panelist at seminars for financial planners, brokers, financial executives and retail investors. For over 20 years I've written articles about conservative asset strategies. In my personal life, I've been an organizer and co-founder of a Jewish Day School in Great Neck. I was also elected Treasurer of the International Federation of Jewish Men's Clubs where I revised their entire budget procedure. I'm currently active with the Great Neck Chamber of Commerce, a Charter Member of the Kiwanis Club of Great Neck Peninsula, and the President-Elect of the Rotary Club of Great Neck. Specialties: Financial, estate and retirement planning, including conservative fixed income investments, tax-free and tax deferred strategies, as well as pension planning, college planning and insurance strategies which we incorporate into wills and trusts in order to mitigate taxation and protect both personal and business assets.…show more
Specialties:
Annuities
'
Comprehensive Financial Planning
'
Estate Planning
'
Health Insurance
'
Life Insurance
'
Long-Term Care
'
Retirement Planning
'
Tax Planning
1010 Northern Blvd. - Ste. 208, Great Neck, NY 11021
Andrew G Adderly is a financial advisor with Global Hunter Securities, LLC. Andrew Adderly operates out of New York, NY.
360 MADISON AVE, 22ND FLOOR, New York, NY 10017