Christie Blackburn Bradley
Real Estate Agent
Christie Bradley is licensed as a real estate agent, employed by The Wilson Group, and is based out of Nashville, TN.
Christie Bradley's background:
• A Middle Tennessee native with extensive knowledge of the area
• B.S. in Mass Communications - Middle Tennessee State University
• Several years spent in booking and sales at...
show more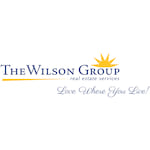 The Wilson Group Real Estate Services
Christie Blackburn Bradley Reviews
Review sort