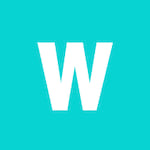 4 Star Rating
editor's review
2023 Avant Review
Avant loans are relatively expensive compared to offers from many other lenders, but they're among the best choices for people with bad credit who don't want to put up collateral in order to qualify for a loan. Avant's minimum credit score is not disclosed, but most customers have a score of at least 600. That's 40 points below the start of the fair credit range.
Avant, an online lender and WalletHub partner, has personal loan APRs that range from 9.95% - 35.99%. Those rates are high compared to most competitors, but still better than many lenders that cater exclusively to bad credit. Avant charges an "administration fee" (the same thing as an origination fee) of up to 0% of the loan amount. That fee gets subtracted from the lump sum you receive at the beginning.
So, people toward the upper end of the bad credit range can benefit from Avant's relatively lax approval requirements. But people with fair to excellent credit will likely find other lenders to be cheaper.
Avant Loan Review Highlights:
Avant APRs:

9.95% - 35.99%

Administration fee:

Up to 4.75%

Late fee:

$25

Funding time: 1 to 3 business days after approval, in most cases. That's very fast compared to a lot of competing lenders.
Loan sizes:

$2,000 - $35,000

Payoff periods:

24 - 60 months

. Avant's payoff timelines are pretty standard, though you can find loans that last 84 months or longer elsewhere.
Avant loan requirements: 600 credit score, SSN, U.S. citizen or permanent resident, 18+ years old.
Reputation: Avant currently has an A rating from the Better Business Bureau and the company receives an average user score of

4.3

/5 on WalletHub.
Co-applicant policy: Unfortunately, you'll only be able to apply for an Avant loan as an individual borrower.
Before you can apply for an Avant personal loan, you're required to check your loan options on their site. This will give you an idea of your odds of approval, plus what rates you can expect to pay.
If you have a credit score of 600 - 640, Avant should definitely be one of the lenders you consider. But you may find better rates by seeking out secured personal loans, which require collateral, from other lenders. Below, you can see how WalletHub rates Avant in our three key categories: Terms, Requirements & Application, and Reviews & Transparency.
Avant Ratings by Category:
| Category | Editor's Rating |
| --- | --- |
| Terms | 3.5/5 |
| Requirements & Application | 3.5/5 |
| Reviews & Transparency | 4.3/5 |
| Overall Score | 11.3/15 |
These scores reflect how close a loan offer is to WalletHub's definition of a 5-star loan. For more information, please read WalletHub's full methodology.
Comment