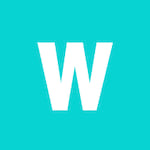 4 Star Rating
editor's review
FreedomPlus Review
FreedomPlus is best for people who want large loans, as their loan sizes range from $7,500 to $50,000. In addition, people with high credit scores will have the potential for low rates, as the APR range is 7.99% to 29.99%. The best part is that even though there is an origination fee, it's already included in the APR range, rather than being a separate charge.
FreedomPlus loans are easier to qualify for than most lenders' loans, as the minimum credit score is just 620, according to representatives from the company. In addition, FreedomPlus has a good overall reputation and a high level of transparency.
FreedomPlus Loan Review Highlights
Interest rates: 7.99% to 29.99%
Loan sizes: $7,500 to $50,000
Loan timelines: 24 to 60 months
Origination fee: 1.99% to 4.99%
FreedomPlus loan requirements: 620 credit score, 18+ years old, SSN, U.S. citizen or permanent resident
Pre-qualification: You can check for pre-qualification on the lender's website.
Co-applicant policy: Allowed
Approval timeline: 24 hours
Funding timeline: 48 hours
Late fee: 5% of the payment amount or $15, whichever is greater
Reputation: FreedomPlus has an A+ rating from the Better Business Bureau and there are hardly any complaints filed against their loans with the Consumer Financial Protection Bureau.
Overall, FreedomPlus loans are easier to get than the average personal loan and provide attractive rates for people who have high credit scores. Below, you can see how WalletHub rates FreedomPlus in our three key categories: Terms, Requirements & Application, and Reviews & Transparency.
FreedomPlus Ratings by Category
Terms: 4.0 / 5
Requirements & Application: 4.3 / 5
Reviews & Transparency: 3.3 / 5
Overall Score: 3.9 / 5
These scores reflects how close a loan offer is to WalletHub's definition of a 5-star loan. For more information, please read WalletHub's full methodology.
Product:
FreedomPlus Personal Loans
Comment