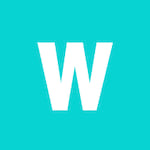 3 Star Rating
editor's review
Upstart Review for 2023
Upstart is an online lending platform that partners with banks to offer personal loans of $1,000 - $50,000. These loans are best for people with fair-to-good credit, who can take advantage of APRs that are typically 5.35% - 35.99% and who may not have to pay an origination fee. Upstart does not have a credit score requirement, but if you have bad credit, you won't qualify for the lowest rates.
There are a few other things you'll need to qualify for a personal loan through Upstart. You'll reportedly need to earn an income of $12,000 or more per year, be at least 18 years old (19 in NE and AL), reside in one of the 50 U.S. states, have a Social Security number and have a verifiable bank account.
Upstart Loan Review Highlights:
Interest rates:

5.35% - 35.99%

Loan sizes:

$1,000 - $50,000

Loan timelines:

36 , 60 months

Origination fee:

0% - 8%

Upstart loan requirements: $12,000 annual income, 18+ years old (19 in NE and AL), SSN, bank account, no bankruptcies or public records on your credit report, and no accounts currently in collections or delinquent.
Pre-qualification: You can check for pre-qualification on Upstart's website without damaging your credit score. You may also want to use WalletHub's free pre-qualification tool to pre-qualify with multiple companies at once.
Co-signer policy: You'll have to go to another company if you want to apply together with someone else.
Late fee:

5% ($15 min.)

of the payment amount, whichever is greater. However, you will only be charged this fee after a 10-day grace period.
Approval timeline: Most applicants receive a decision instantly.

Funding timeline: You may receive the money as soon as one business day after you're approved.

Reputation: Upstart has earned an A+ rating from the Better Business Bureau and has very few Consumer Financial Protection Bureau complaints, compared to other companies.
Overall, personal loans through Upstart typically offer the chance for low APRs, and they're more accessible than the average personal loan. While other companies could be better options, Upstart is a solid choice. Below, you can see how WalletHub rates personal loans through Upstart in our three key categories: Terms, Requirements & Application, and Reviews & Transparency.
Upstart Ratings by Category:
| Category | Editor's Rating |
| --- | --- |
| Terms | 3.3/5 |
| Requirements & Application | 3.5/5 |
| Reviews & Transparency | 3.3/5 |
| Overall Score | 10.1/15 |
These scores reflect how close a loan offer is to WalletHub's definition of a 5-star loan. For more information, please read WalletHub's full methodology.
The full range of available rates varies by state. A representative example of payment terms for a Personal Loan is as follows: a borrower receives a loan of $10,000 for a term of 60 months, with an interest rate of 18.44% and a 8.64% origination fee of $864, for an APR of 22.88%. In this example, the borrower will receive $9136 and will make 60 monthly payments of $257. APR is calculated based on 5-year rates offered in March 2023. Your APR will be determined based on your credit, income, and certain other information provided in your loan application. Not all applicants will be approved.
Your loan amount will be determined based on your credit, income, and certain other information provided in your loan application. Not all applicants will qualify for the full amount. Minimum loan amounts vary by state: GA ($3,100), HI ($2,100), MA ($7,000), NM ($5,100), OH ($6,000).
When you check your rate, we check your credit report. This initial (soft) inquiry will not affect your credit score. If you accept your rate and proceed with your application, we do another (hard) credit inquiry that will impact your credit score. If you take out a loan, repayment information will be reported to the credit bureaus.
The majority of borrowers on the Upstart platform are able to complete the application process automatically without providing additional supporting documents. Final approval is conditioned upon passing the hard credit inquiry.
If you accept your loan by 5pm EST (not including weekends or holidays), you will receive your funds the next business day. Loans used to fund education related expenses are subject to a 3 business day wait period between loan acceptance and funding in accordance with federal law.
Comment